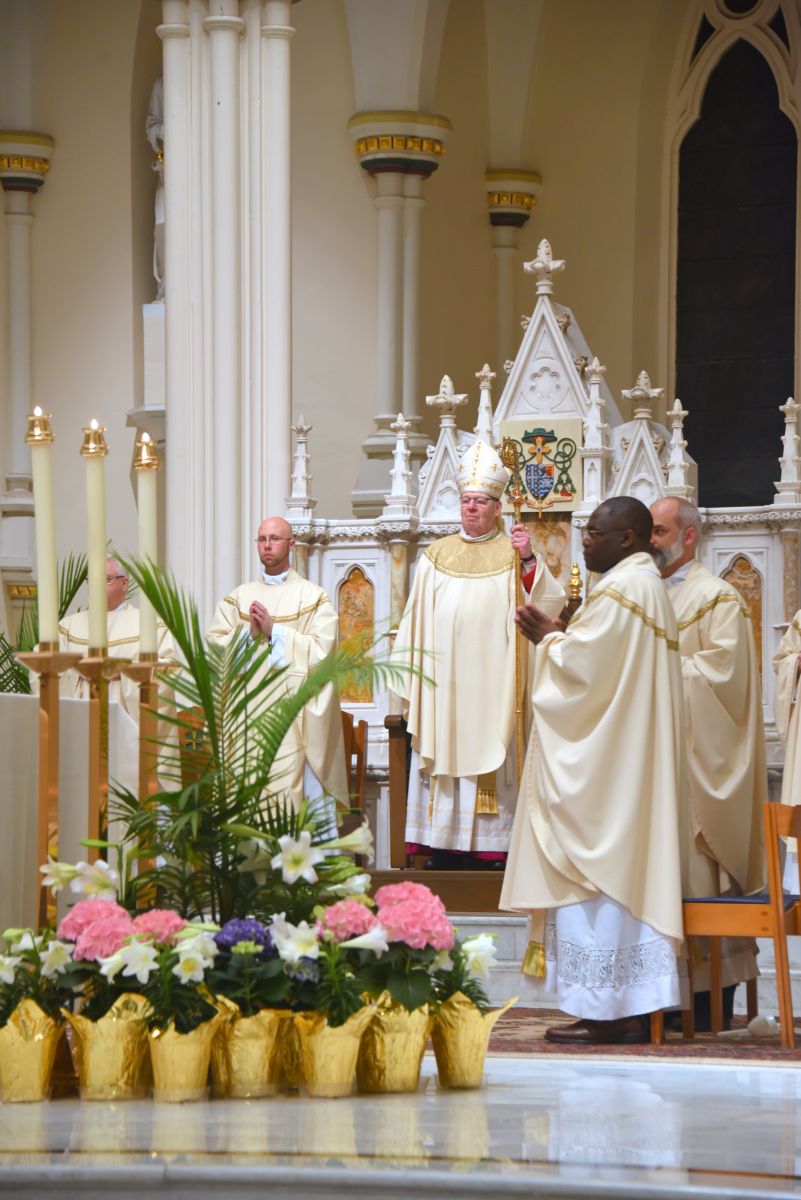 PORTLAND---Beginning on Friday, March 26, all of Maine's Catholic churches will allow for 50% capacity for all daily and weekend Masses. Holy Week begins with Palm Sunday on March 28.
Since June of 2020, the Diocese of Portland successfully has held public Masses in Maine churches thanks to the protocols, restrictions, and safeguards put in place by the diocese and the dedication of clergy and parish staff to ensure they are followed. Over 25,000 Masses have been celebrated in that time in the 141 Catholic churches in Maine. The protocols, including mandatory masks and social distancing, will remain in place.
"The events commemorated in Holy Week are the focus of our reflection and penance during Lent. The climax of the mission of Jesus is unfolded. The love of God he reveals to us becomes very real for us in his suffering, death, and resurrection," said Bishop Robert Deeley. "I know that expanding our capacity for in-person worship at the start of Holy Week will bring great joy to many parishioners who have been unable to attend Mass as they wish due to attendance restrictions. Now, they can participate in the most solemn week of the year as we, together, remember the events which are at the heart of our Christian faith."
The dispensation from the obligation to attend Sunday Mass will continue, as will the many live-streamed Masses being offered at churches around Maine (www.portlanddiocese.org/live-streamed-Masses) for those currently unable to attend in person.
For more information about Holy Week in Maine, including Mass times and special events, visit www.portlanddiocese.org/holy-week-2021. The Diocese of Portland website also features a special Lent web section (www.portlanddiocese.org/lent-resources) that includes a variety of resources to assist you on your Lenten journey.