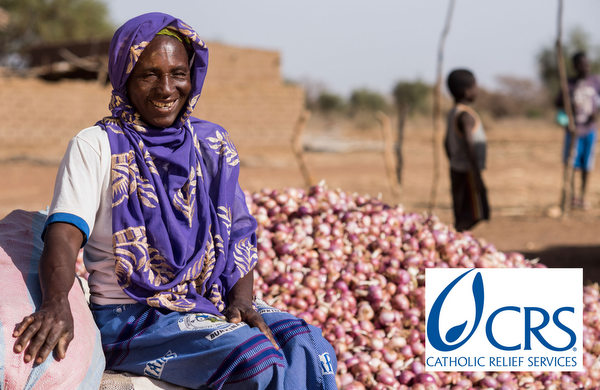 Catholic Relief Services carries out the commitment of the Bishops of the United States to assist the poor and vulnerable overseas. CRS is motivated by the Gospel of Jesus Christ to cherish, preserve, and uphold the sacredness and dignity of all human life, foster charity and justice, and embody Catholic social and moral teaching. CRS assists people on the basis of need, not creed, and is committed to helping the poorest of the poor reach self sufficiency.
The mission of CRS is promoted and supported in the Diocese of Portland through the CRS Office. The director is Yvonne Borelli-Chace, who may be reached at yvonne.chace@portlanddiocese.org or 207-321-7817.
CRS Homepage:
End poverty and world hunger with Catholic Relief Services.
Emergency Relief Donations:
Make your emergency relief donations through Catholic Relief Services.
Make your donation to help the people of the Bahamas.
Prayer Resources:
Find Catholic prayers and prayer resources from Catholic Relief Services.
CRS Hurricane Relief Efforts
Families affected by Hurricane Dorian urgently need your help. It is estimated more than 75,000 people were severely impacted when the hurricane hit the Bahamas, leaving devastation in its wake. The northwestern Bahamas islands of Abaco and Grand Bahama, as well as the surrounding cays, were hardest hit. The hurricane left entire neighborhoods flattened or under water. Across Abaco, water and power are expected to be out for the foreseeable future, while accessing materials to rebuild and repair is a great challenge due to the widespread damage.
CRS and Caritas teams are working directly with Archbishop Patrick Pinder and the Archdiocese of Grand Bahama, in addition to local Church partners, and is coordinating with peer agencies to assess emergency needs and priorities for relief, such as food assistance, emergency shelter supplies, and hygiene supplies.
Please consider helping CRS in its work to help the people of the Bahamas. Learn more about the CRS response here. Make a donation to help the people of the Bahamas here.
CRS Celebrates 75th Anniversary
Catholic Relief Services is celebrated its 75th anniversary in 2018. CRS was founded in 1943 by the Catholic Bishops of the United States to serve World War II survivors in Europe. Since then, it has expanded in size to reach more than 130 million people in more than 100 countries on five continents.
For more than 75 years, CRS' mission has been to assist impoverished and disadvantaged people overseas, working in the spirit of Catholic social teaching to promote the sacredness of human life and the dignity of the human person.
CRS Ethical Trade
CRS Ethical Trade inspires Catholics to act on their faith and values by building on the principles of fair trade and moving beyond its boundaries to include other models of ethical trade.
The CRS Ethical Trade program mobilizes the Catholic community to live their faith through practicing ethical purchasing grounded in Catholic social teaching with a global focus, working with more than 20 companies to promote fair and ethically traded products such as: coffee and tea, home décor, chocolate and candy, religious items, jewelry, and products for special occasions for use by Catholic individuals and institutions.
The organization offers an online directory of fair and ethically traded products from companies that meet their high standards and opportunities for parishes, schools and universities to host fair trade sales.
The Office of Missions / CRS also hosts ethical trade sales or you can arrange to host your own sale through the office. Yvonne Chace, assisted by Jodi Roma, had a booth recently at the Maine Catholic Women's Conference.
Learn more about the transition and new opportunities to reflect and advocate on issues affecting the most vulnerable, including human trafficking, climate change and livelihoods for refugees, by clicking here.