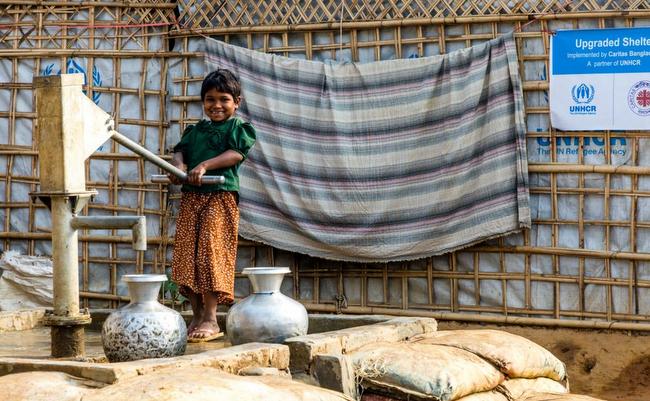 Catholic Relief Services carries out the commitment of the Bishops of the United States to assist the poor and vulnerable overseas. CRS is motivated by the Gospel of Jesus Christ to cherish, preserve, and uphold the sacredness and dignity of all human life, foster charity and justice, and embody Catholic social and moral teaching. CRS assists people on the basis of need, not creed, and is committed to helping the poorest of the poor reach self sufficiency.
The mission of CRS is promoted and supported in the Diocese of Portland through the CRS Office. The director is Yvonne Borelli-Chace, who may be reached at yvonne.chace@portlanddiocese.org or 207-321-7817.
CRS Homepage
End poverty and world hunger with Catholic Relief Services.
Emergency Relief Donations
Make your emergency relief donations through Catholic Relief Services.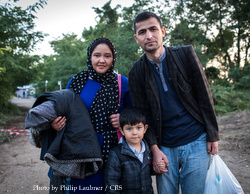 Learn about the Plight of Refugees
More than 70 million people around the world have been forced to flee their homes because of persecution, conflict, poverty and violence. There are more refugees and internally displaced people now than at any other time in history.
In this pivotal moment when COVID-19 is making displaced communities even more vulnerable, we remember that Church teaching encourages us to welcome foreigners seeking the securirty and livelihoods they cannot find in their home countries.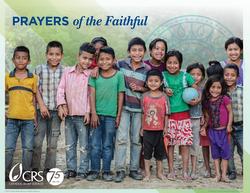 Downloadable Prayer Book
Join together in prayer with this downloadable prayer book. It includes some of the basic prayers of the Catholic Church, such as the Our Father, Hail Mary, and the Nicene Creed, accompanied by images of our brothers and sisters around the world.
CRS Ethical Trade

CRS Ethical Trade inspires Catholics to act on their faith and values by building on the principles of fair trade and moving beyond its boundaries to include other models of ethical trade.
The CRS Ethical Trade program mobilizes the Catholic community to live their faith through practicing ethical purchasing grounded in Catholic social teaching with a global focus, working with more than 20 companies to promote fair and ethically traded products such as: coffee and tea, home décor, chocolate and candy, religious items, jewelry, and products for special occasions for use by Catholic individuals and institutions.
The organization offers an online directory of fair and ethically traded products from companies that meet their high standards and opportunities for parishes, schools and universities to host fair trade sales.
Learn more about the transition and new opportunities to reflect and advocate on issues affecting the most vulnerable, including human trafficking, climate change and livelihoods for refugees, by clicking here.