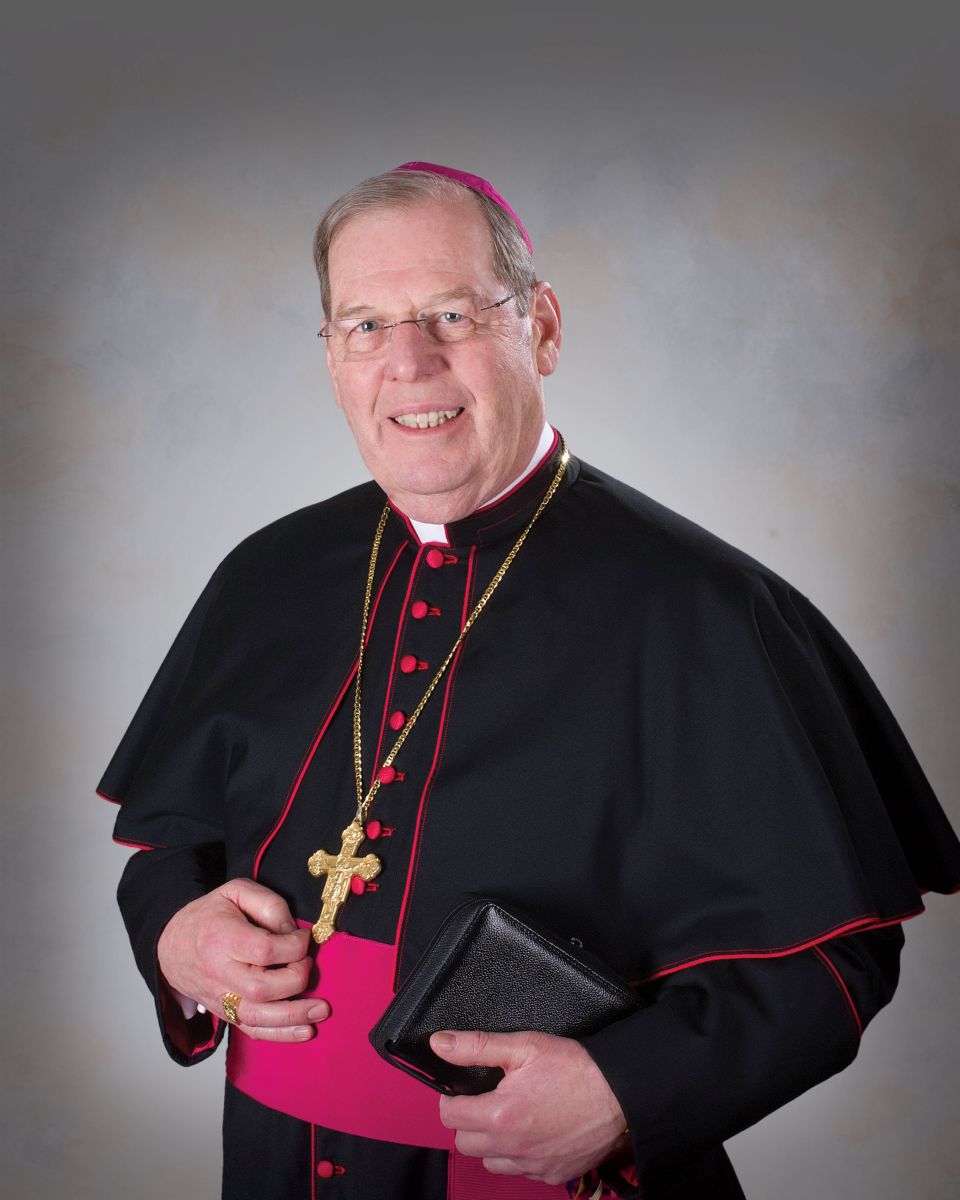 Happy Thanksgiving to all of you! For many of us, this Thanksgiving is very different from the celebrations we have come to enjoy throughout our lives. Families who have long gathered on this day are not together or find themselves planning for smaller groups. The anticipation and excitement of traveling to visit loved ones has been replaced with phone calls or Thanksgiving Zoom meetings. That moment of looking around the table at my family and feeling the many blessings that God's grace has brought to me will not occur this year.
It may be easier to be grateful when life is good and everything is going well, but being thankful should be, for us, children of a loving God, a way of life. Though COVID-19 has altered the manner in which we celebrate Thanksgiving this year, it cannot change a simple truth: God is our saving grace who will never abandon us.
There are many things for which we can be grateful this year. Pandemic restrictions have brought families and friends closer together as they realize that the most important source of their support is their faith and the love they share with each other. Thanks to the work of many in our diocese, Maine Catholics have remained connected to their faith through technology. This has helped many to discover anew the strength that comes from prayer and the community we are as Church. The commitment of our neighbors to willingly face danger in a daily quest to serve us has been overwhelming. From first responders to grocery store workers to teachers, we are blessed in the dedication of our everyday heroes.
When I think of these things, I am reminded that though we are apart physically, we are together spiritually, and it is ever possible to do what Jesus has called us to do. Giving thanks is good for people, especially now. Reflecting on the good that has been received will always bring us to God, the source of all blessings. Our gratitude to him helps to focus us on the need to share what we have with others. In the face of the difficult challenges of the present, giving thanks, on Thanksgiving or any day, can turn us from individuals protecting our own corner of the world into a community of believers aware of the kindness and joy around us, and sharing it with others.
May God's grace inspire us to open our hearts to have concern for every man, woman, and child so that we may share His gifts in loving service and be grateful for all the blessings we have received. To all, on this beautiful day, I wish a blessed and happy Thanksgiving.