What do ewe get when ewe cross Good Shepherd Sunday and America's favorite gameshow..........................SHEPHERDY!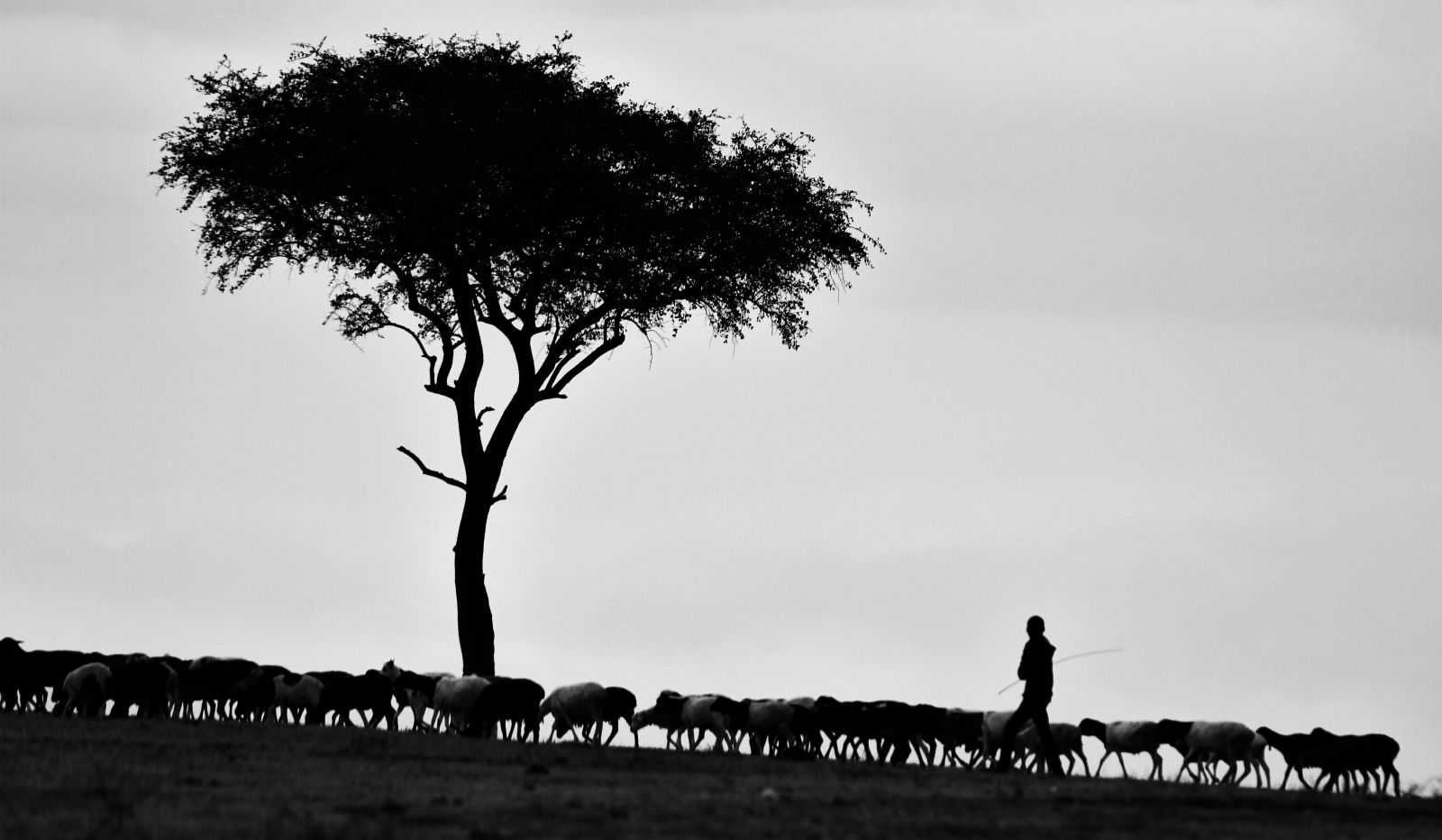 The Maine Catholic Youth Gathering will take place on April 25, 2021 from 6:30pm-7:30pm. Since the event will take place on Good Shepherd Sunday the theme for the even will be One Shepherd, One Flock. This will be a virtual, live, interactive events through short talks, prayers. As was done last year, you can meet as a group at one location (as guidelines allow) or individually at home. There will be prayer, activities, and short reflections as well as time for participants to share.
Click here to see the flyer.
---
Frequently Asked Questions:
What is Good Shepherd Sunday?
Good Shepherd Sunday always falls on the 4th Sunday of Easter. Jesus in the Gospel of John describes Himself as the Good Shepherd, who lays down His life for his sheep. Jesus cares about us and about our safety, so much so that He died for us. He is the one who seeks out one lost sheep over the ninety-nine. On Good Shepherd Sunday which is also Vocations Sunday is a perfect opportunity to pray for our priests, and our Bishop who care for the Lord's flock. Also Good Shepherd Sunday is an opportunity to evaluate how we can become more like the Good Shepherd in our everyday lives.
---
What can I expect to gain from this event?
You will gain a sense of connection with others in the Lord's flock. The event will be live, virtual and interactive. There will be prayer, games, short talks from people across Maine, and more! And of course you will be amused by all the sheep puns that the CYLT has put together for your entertainment. This is surely an event you won't want to miss!
---
How do I register? What is the deadline to register?
Click to register. Registrations must be turned in by noon on April 19.
---
Who can register?
Any high school youth and their youth minister are able to participate in this live virtual event! We ask that youth get in touch with their youth minister and communicate to them their intent to participate. We ask that youth ministers register youth instead of youth registering themselves individually.
---
Where can I find the current guidelines for gathering?
Click here to see current gathering guidelines. Guidelines will be updated as necessary.
---
For more information:
Contact Shawn Gregory or call (207)-773-6471.