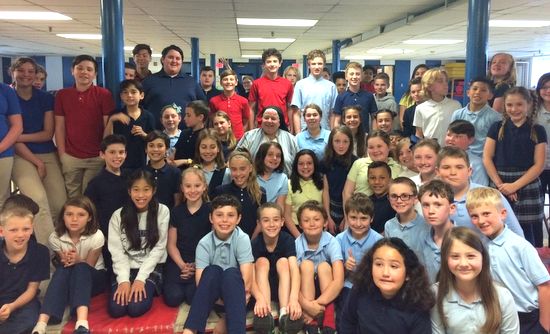 Sister Lisa Valentini, a missionary sister from the Missionary Sisters of the Most Sacred Heart of Jesus, visited three Catholic schools in Maine last week to spend time with the students and talk about her life.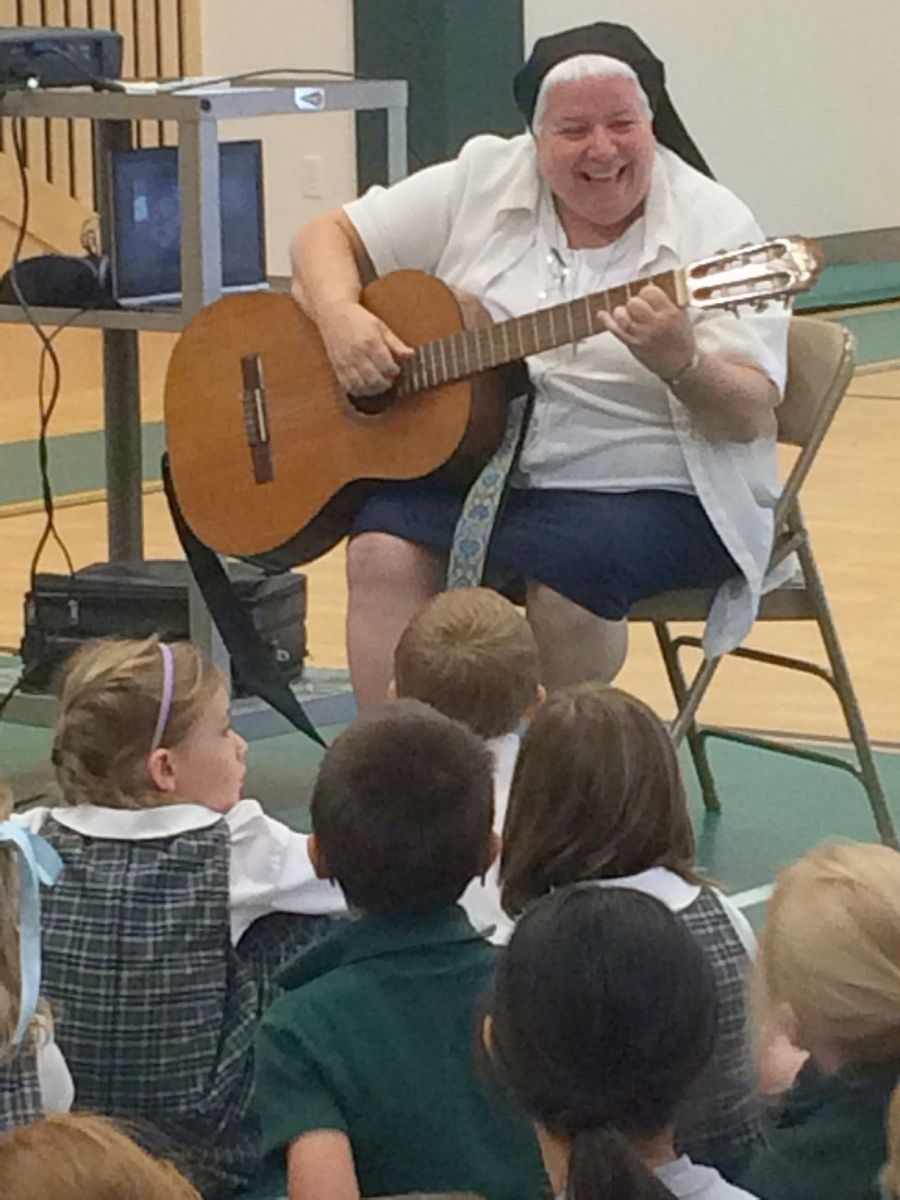 The Missionaries of the Most Sacred Heart of Jesus (MSC) is comprised of over 700 sisters worldwide. The congregation focuses on living out their mission "to share the love and compassion of the Heart of Christ with people everywhere" through education, social services, hospice, and other forms of care.
Sister Lisa visited St. John's Catholic School in Brunswick, St. Brigid Catholic School in Portland, and St. Thomas Catholic School in Sanford.
She shared her experiences with a visual presentation and through music as she strummed on her guitar to the delight of the children gathered. Sister Lisa recalled the beginning of her calling to the religious life.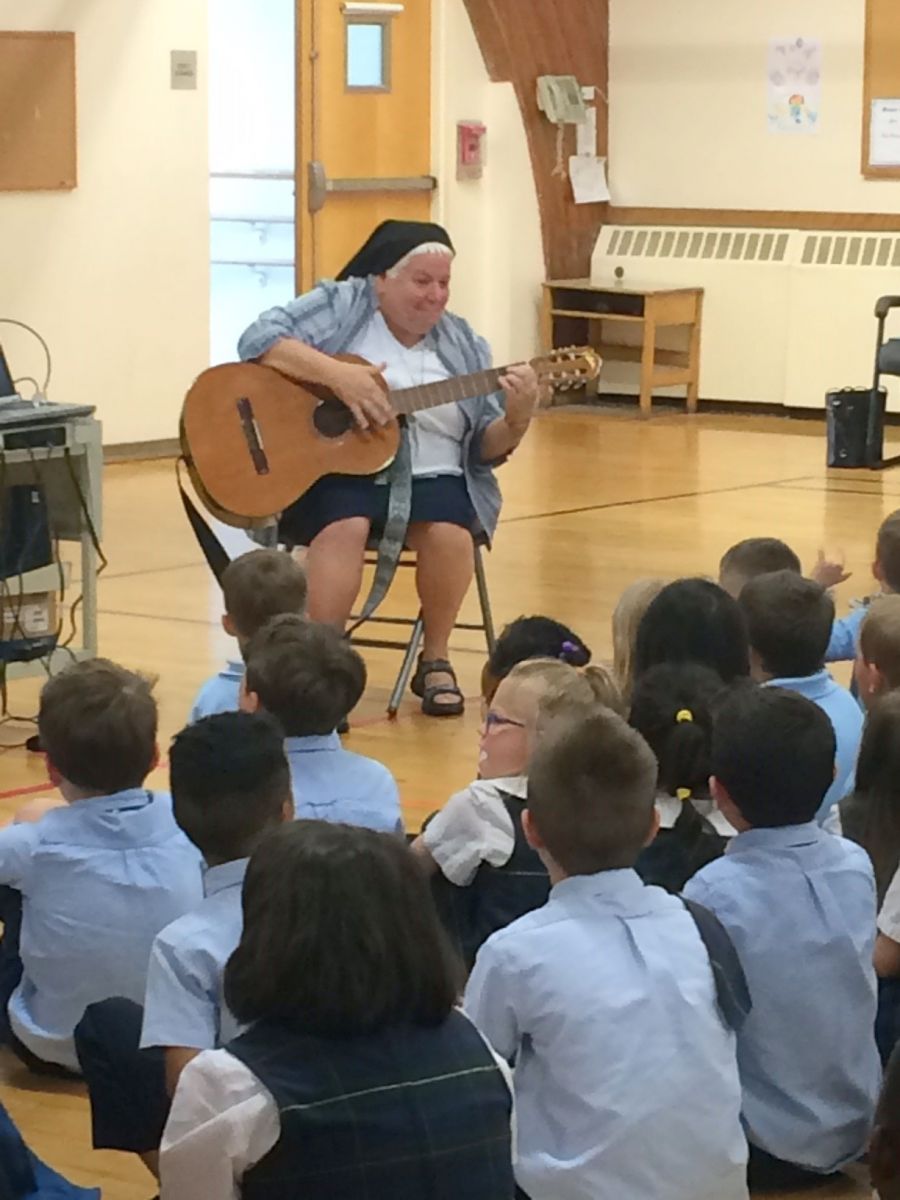 "A religious sister came up to me and asked, 'How about you? Have you ever thought about being a sister?' I responded no, but the question stuck in my head. I kept thinking, I don't want to let God down, and if it's something God wants, I thought it's got to be pretty cool."
Originally a member of the Sisters, Servants of the Immaculate Heart of Mary, Sister Lisa transferred to the Missionaries of the Most Sacred Heart of Jesus in 1997.
"After literally years of praying and searching for a community where I could actually become a full-time missionary, I met the MSC sisters and everything seemed to 'click,'" said Sister Lisa, who has served those in need in many countries, including Haiti, Peru, and the Dominican Republic. "I am very grateful that God called me to be an MSC!"
Share your mission story! Contact Yvonne in the Office of Missions at yvonne.chace@portlanddiocese.org.