Maine Catholic Schools Week 2022 celebrates the mission of Catholic schools: to evangelize students by nourishing faith and encouraging academic excellence while accentuating the importance of community and service in a nurturing environment. During the week, each school holds a variety of fun activities, family gatherings, and service projects. Below you will find a list of the events taking place at Catholic schools in Maine for this year's celebration. Despite the pandemic, there is no lack of fun, faith, and family on the schedules!
---
St. Michael School, Augusta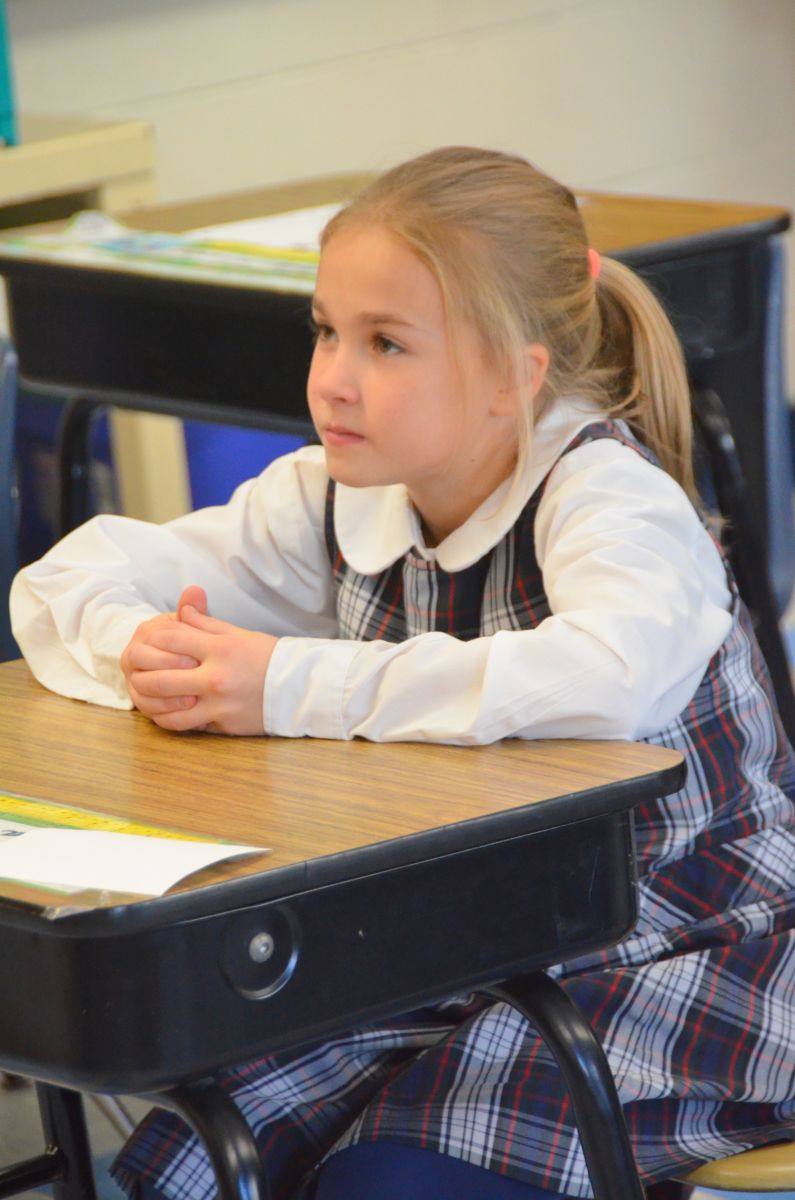 At St. Michael School in Augusta, students will go head to head in a number of fun trivia competitions during the week with themes ranging from music to books to the holidays, and athletic contests like four square and hula hoop showdowns. A spelling bee will be held on Monday and a geography bee is set for Thursday. On Tuesday, reading and writing take center stage as Principal Kevin Cullen will host his popular "Zoom read aloud," a "Drop Everything and Read" event is set, and the school will receive a visit from Pulitzer Prize winning writer Barbara Walsh, who will read and talk to students about how she finds and crafts her stories. Her published children's books include The Goose Lady and Rhoda's Rescue. The students will also write thank you notes for priests and participate in an animal photo contest. The school's Parent Association will host a staff appreciation lunch on Friday. Students will be able to enjoy clothing theme days, including Tie Dye Dress Down Day, What You Will Look Like at 100 Day, Favorite Sports Team Day, Favorite Holiday Colors Day, and Dress Like a Superhero Day. During the week, the school community will also participate in a major service project for the Augusta Food Bank, donating items on their wish list including canned pasta, canned corn, mayonnaise, vegetable oil, baked beans, canned soup, cereal bars, and juice boxes.
More on Catholic Schools Week at St. Michael (Link)
---
All Saints Catholic School, Bangor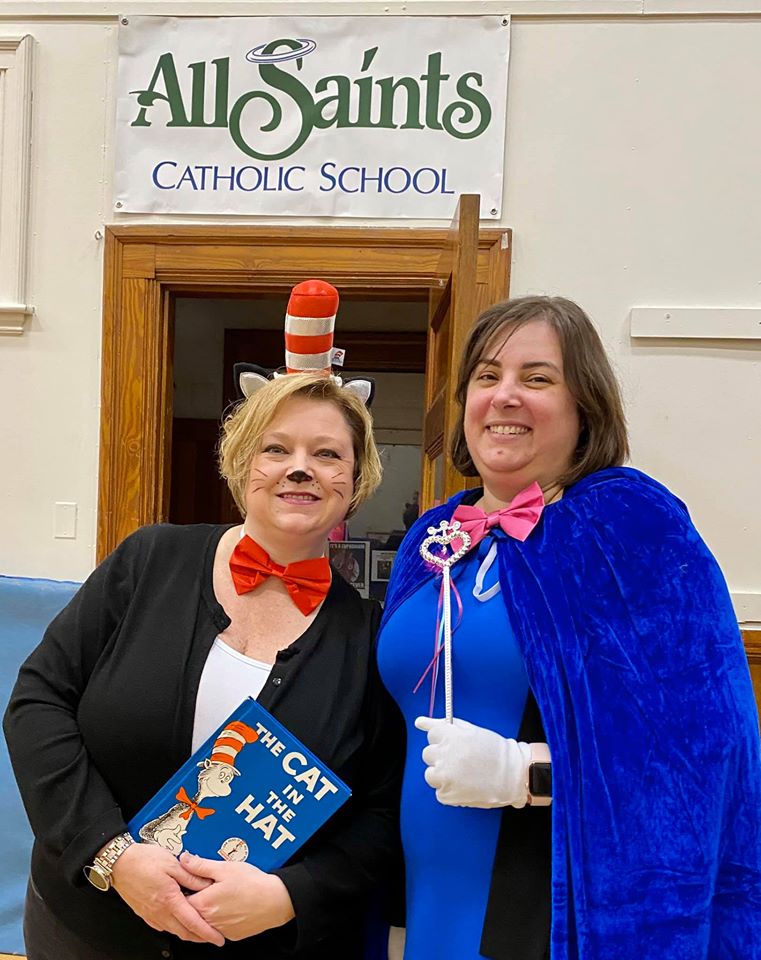 The students at All Saints Catholic School in Bangor will utilize Catholic Schools Week to continue its amazing, year-round commitment to giving back to those in need in the community that has given it so much. The school will hold the "Opening Our Hearts and Our Hands for the Homeless" initiative to benefit those being served at the Bangor Area Homeless Shelter which is open 365 days a year and provides both an overnight shelter and a day program. Each class will focus a different item, including underwear, shampoo and conditioner, deodorant and combs, foot powder and shoe insoles, coffee, creamer and filters, t-shirts, and sweatpants. The items will be delivered to the shelter during Catholic Schools Week. In addition, students will make suncatchers for the residents of the nearby Phillips-Strickland House, a residential care center for seniors. A joint Mass will bring the two school campuses together on Wednesday at St. John Church, a day which will also feature a Vocation Day event concentrating on health vocations as members of the health care community will speak to the students. The kids will also head outside for fun during the week, including sledding and snow sculpting. Dress down days are also scheduled with themes ranging from flannel day to patriotic day.
More on Catholic Schools Week at All Saints (Link)
---
St. James School, Biddeford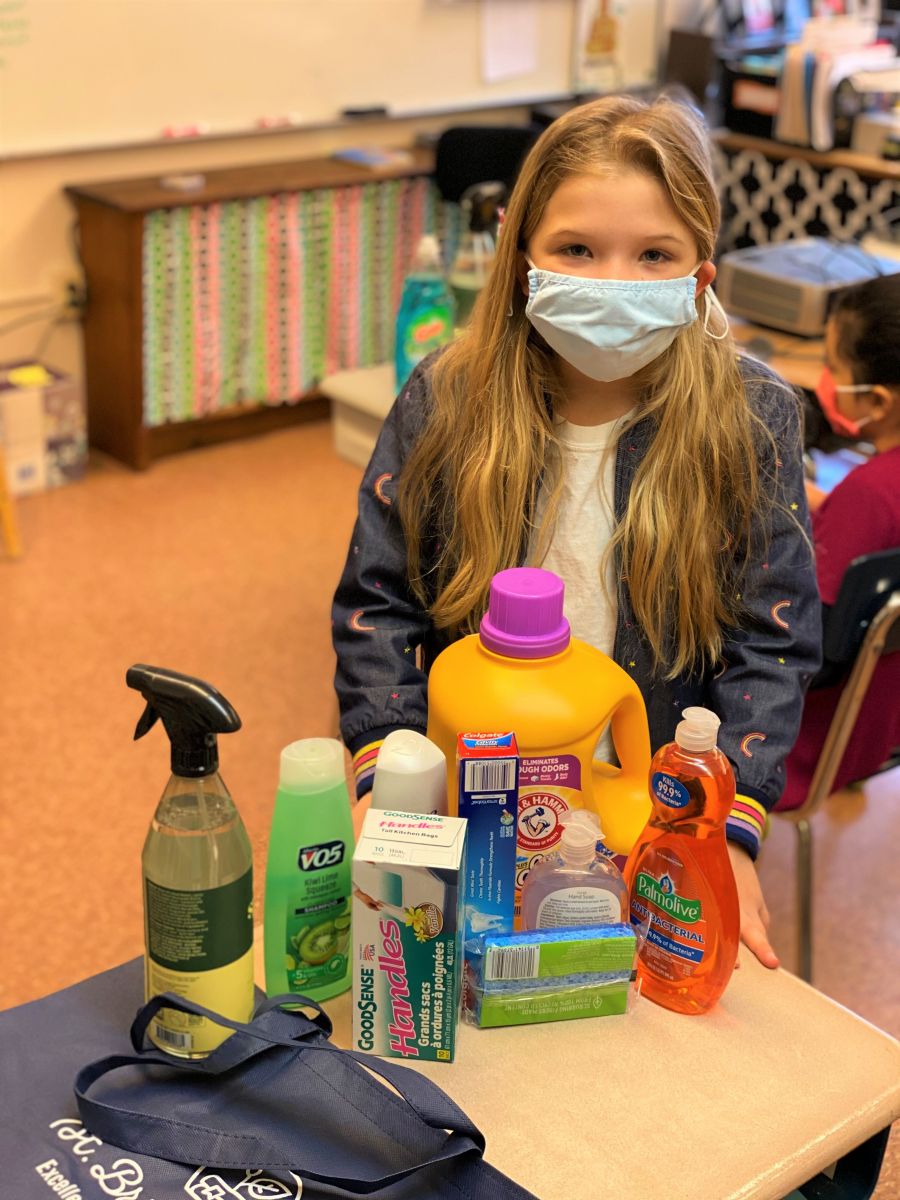 Catholic Schools Week will launch the celebration of 28 Acts of Kindness at St. James School in Biddeford, a calendar that features one item to be completed each day. Acts include a "clean a room in the house that isn't yours," "play with someone different at recess," "pray every time you go through a door," "write a note to an elder thanking them for their impact on your life," and "leave a note of gratitude for your mail carrier." When the students are making the world a kinder place, they'll be busy with a packed schedule of fun activities and special events, including a schoolwide Mass, a turkey supper, a weeklong scavenger hunt, a penny pool contest, and the creation of posters for various local agencies that will be delivered to the police station, fire station, hospitals, religious orders, clergy, veterans, truck drivers, city workers, and others. There will be dress down days, a schoolwide rock, paper, scissors showdown, and even an invention convention at which students will showcase inventions they have thought of, created, and assembled. In addition, the school will come together to complete a special service project of gathering hundreds of small items to send to servicemen and women serving on the USS Portland. The kids will also be making baptism cards for the newly baptized parishioners at Good Shepherd Parish, of which St. James is a part.
More on Catholic Schools Week at St. James (Link)
---
St. John's Catholic School, Brunswick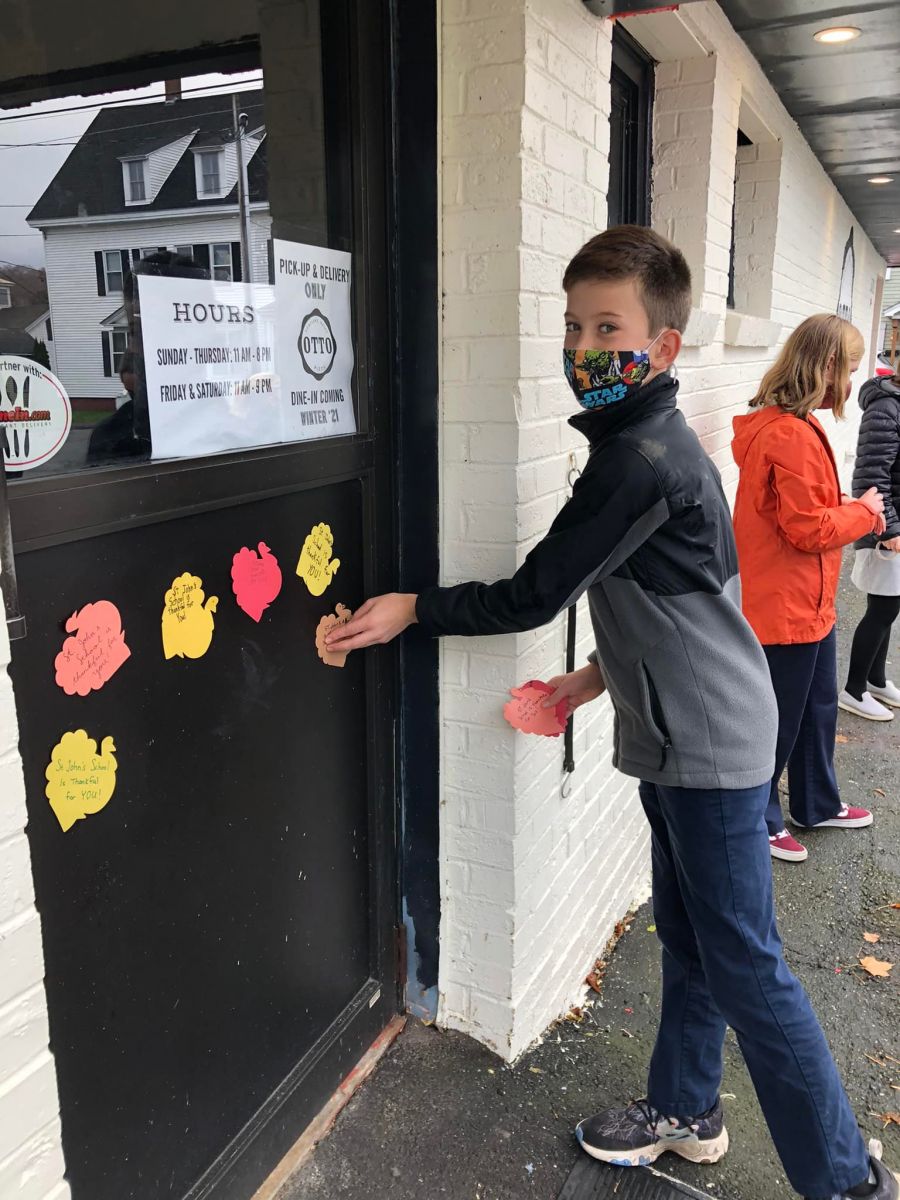 St. John's Catholic School in Brunswick will offer daily support to different community organizations throughout Catholic Schools Week. On Monday, personal care items will be collected for Tedford Housing in Brunswick (formerly Tedford Shelter), a resource center for homeless and at-risk neighbors and a shelter with emergency beds. On Tuesday, the school will collect personal care items and backpacks for Preble Street in Portland, which assists people experiencing problems with homelessness, housing, hunger, and poverty. On Wednesday, a collection of fuzzy socks, lotion, and candy for seniors at local nursing homes will be held, while on Thursday, spare change and cash will be donated to the Midcoast Humane Society in Brunswick, which helps nearly 3500 animals each year. On Friday, baby items like diapers, wipes, and toys will be brought in to give to clients served at Care Net, a pregnancy center in Brunswick. In addition to the service projects, the school will host a variety show at the St. John's Community Center on Monday at 6 p.m.; a meet and greet with Fr. Phil Tracy, the new pastor of All Saints Parish, of which St. John's is a part, on Tuesday; a career day with speakers from local businesses and organizations on Wednesday; schoolwide Bingo on Thursday; and a religion fair and STEM challenges on Friday. The school's traditional "Minute to Win It" competitions will also return this year. The contest features small and fun tasks that need to be completed in a minute or less, like teacher and students trying to empty a tissue box one tissue at a time. Students will also have dress theme days, including dressing like someone from the past, dressing like a teacher, dressing like an Olympian, and dressing in neon colors.
More on Catholic Schools Week at St. John's (Link)
---
Saint Dominic Academy, Lewiston/Auburn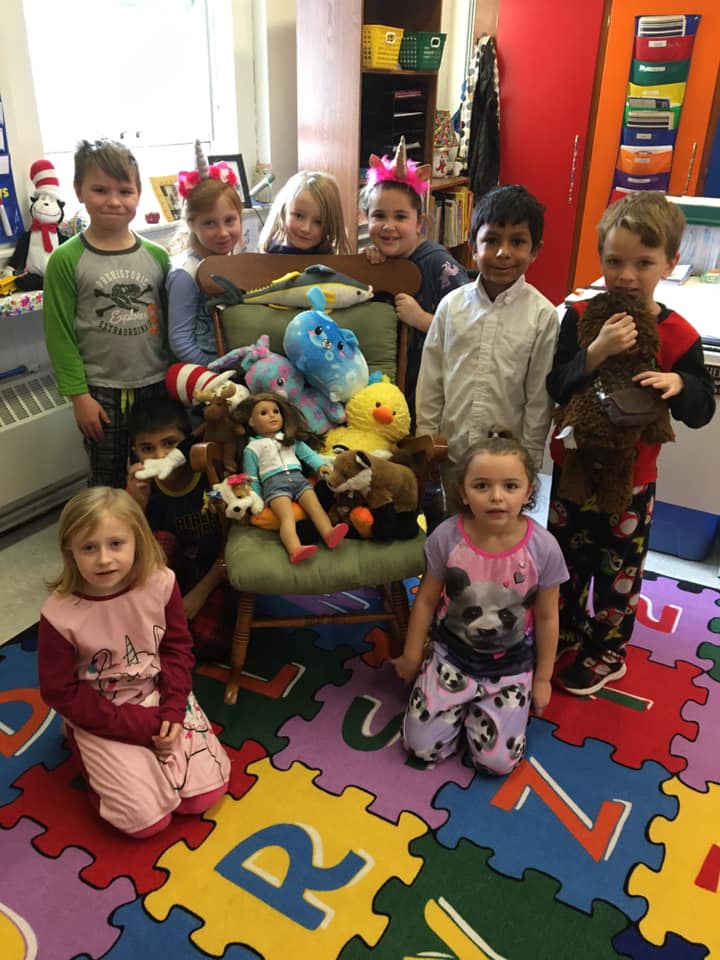 Many of the events and activities scheduled for Catholic Schools Week at Saint Dominic Academy in Auburn and Lewiston will extend across both campuses, including the school's constant commitment to helping those in need. Students will fundraise to buy needed items for St. Martin de Porres and St. Catherine of Siena Residence, which serve both homeless men and women in the Lewiston area; provide employee morale boosters for CMMC and St. Mary's Hospital; create decorations for Montello Manor and Clover Health facilities; and buy snacks for distribution to the homeless at the Trinity Jubilee Center. Students will deliver the items to the various locations during the week. At Clover Health, the students will carry the posters outside the building so the residents at the nursing home can see and enjoy them. During the week, the students will have the chance to participate in an ice-skating event, team activities, artistic and creative challenges, and much more. Dress down days will be held as is tradition, and students will once again write personalized thank you notes to staff and volunteers and Valentine's cards to hospital and nursing home patients. The students will also write thank you notes to bus drivers for their hard work and letters to government leaders describing the good that happens in Catholic schools. A schoolwide Mass will be held at the Basilica of Saints Peter & Paul in Lewiston.
More on Catholic School Week at St. Dom's (Link)
---
St. Brigid School, Portland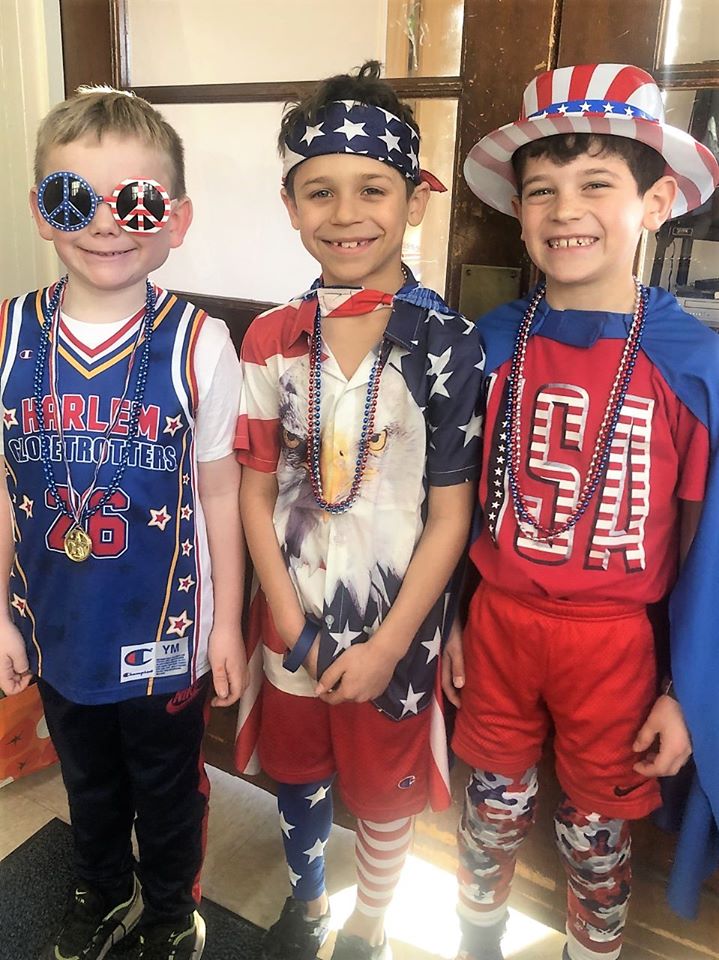 St. Brigid School in Portland will begin its celebration of Catholic Schools Week with a kickoff Mass at St. Joseph Church in Portland on Sunday at 5 p.m. The Mass is a joint effort by St. Brigid, Cheverus High School, and Our Lady of Hope Parish. The theme is "Catholic Schools Week: Celebrating the Ignatian Educational Vision," and all are invited including alums. On Monday, students will don St. Brigid gear for School Spirit Day and start the annual schoolwide penny competition. Tuesday, which is also the feast day of St. Brigid, will feature a cake party and a clothing collection to honor the tradition of the school's patroness. In Ireland, St. Brigid is said to walk the earth on her feast day. Before going to bed, each member of a household may leave a piece of clothing outside for St. Brigid to bless. In the morning, they are believed to have powers of healing and protection. The clothing collection will be blessed by Fr. Paul Sullivan before being delivered to the Preble Street Resource Center in Portland. The items will include socks, gloves, hand warmers, undergarments, sweatpants, sweatshirts, t-shirts, and blankets. On Wednesday, students will dress as their favorite book or movie character and have a movie day. Thursday is crazy hair, socks, and tie day as well as a game day. The week's celebration will conclude on Friday with a re-imagined "Dance Mania" event.
More on Catholic Schools Week at St. Brigid (Link)
---
St. Thomas School, Sanford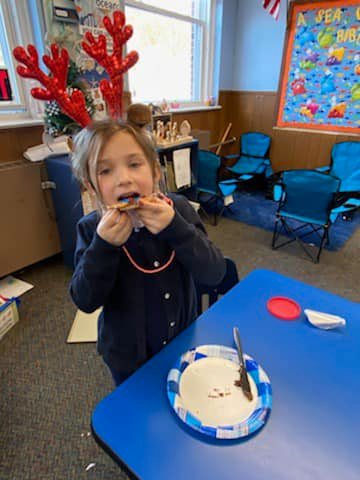 St. Thomas School in Sanford will hold a variety of service projects to benefit local organizations. The students will hold a large collection for the St. Thérèse Food Closet and participate in a penny competition for Waban. The St. Thérèse Food Closet is located in the St. Ignatius Gym on 25 Riverside Avenue in Sanford and feeds hundreds of local adults and children each week. Waban in Sanford provides a comprehensive array of programs to over 4,000 children and adults with special needs, helping them live fulfilling lives. The students will also create Valentine's cards for nursing home residents in the area, and collect items for the Center for Wildlife, a facility in Cape Neddick that has treated over 50,000 injured and orphaned wild animals and presented programming to thousands of community members over the years. Dress down day themes will include, blue and white day, clash day, comfy clothes day, and sports day. The students will decorate all the doors of the school with their favorite Bible stories, create cards for area clergy and religious, enjoy a movie day, participate in a talent show, and produce an online pep rally. The school will also hold a parish breakfast on Sunday, and finish the week with Enrichment Day, showcasing an activity in each classroom for the students to enjoy. The schedule also includes prayer services, a craft event, board games, and a stuffed animal day.
More on Catholic Schools Week at St. Thomas (Link)
---
Holy Cross School, South Portland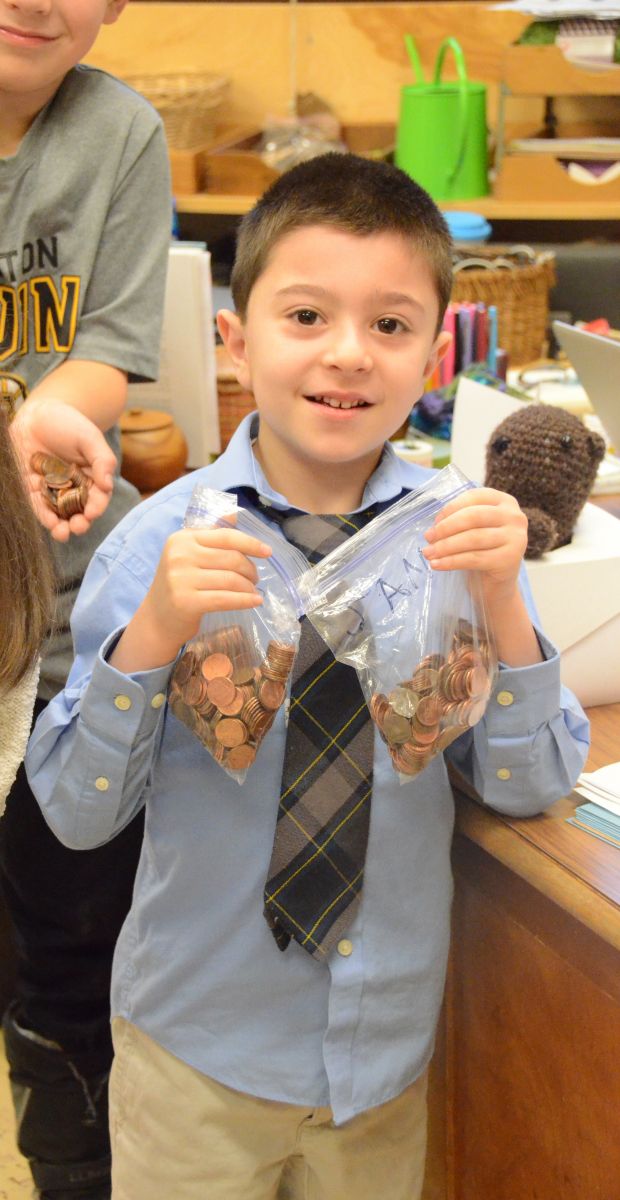 The Catholic Schools Week celebration at Holy Cross School in South Portland will kick off with a school Mass on Sunday at St. Bartholomew Church in Cape Elizabeth Sunday at 9 a.m. The school's annual Penny Challenge will return this year as teams will place change and paper money in the jars of other teams throughout the week. A team receives one point for each penny that is placed in their container. However, any money placed in the container other than pennies counts as a cumulative negative score. The proceeds will go to the Wendi Leavitt Memorial Scholarship Fund. Leavitt, a longtime supporter of Holy Cross, died in October. Her love of her family and Catholic education was on display every day. She is the mother of Mari-beth, a 2017 graduate of Holy Cross and a 2021 graduate of Cheverus High School in Portland. Awards from this scholarship will go to Holy Cross graduates who will continue their education at Cheverus High School. School families will also collect and donate "gently used" hats, gloves, and mittens to be given to local organizations who provide winter wear to children in need. Holy Cross will also hold a weeklong "gym games" competition, trivia contests, dress down days, and other fun activities.
More on Catholic Schools Week at Holy Cross (Link)
---
Cheverus High School, Portland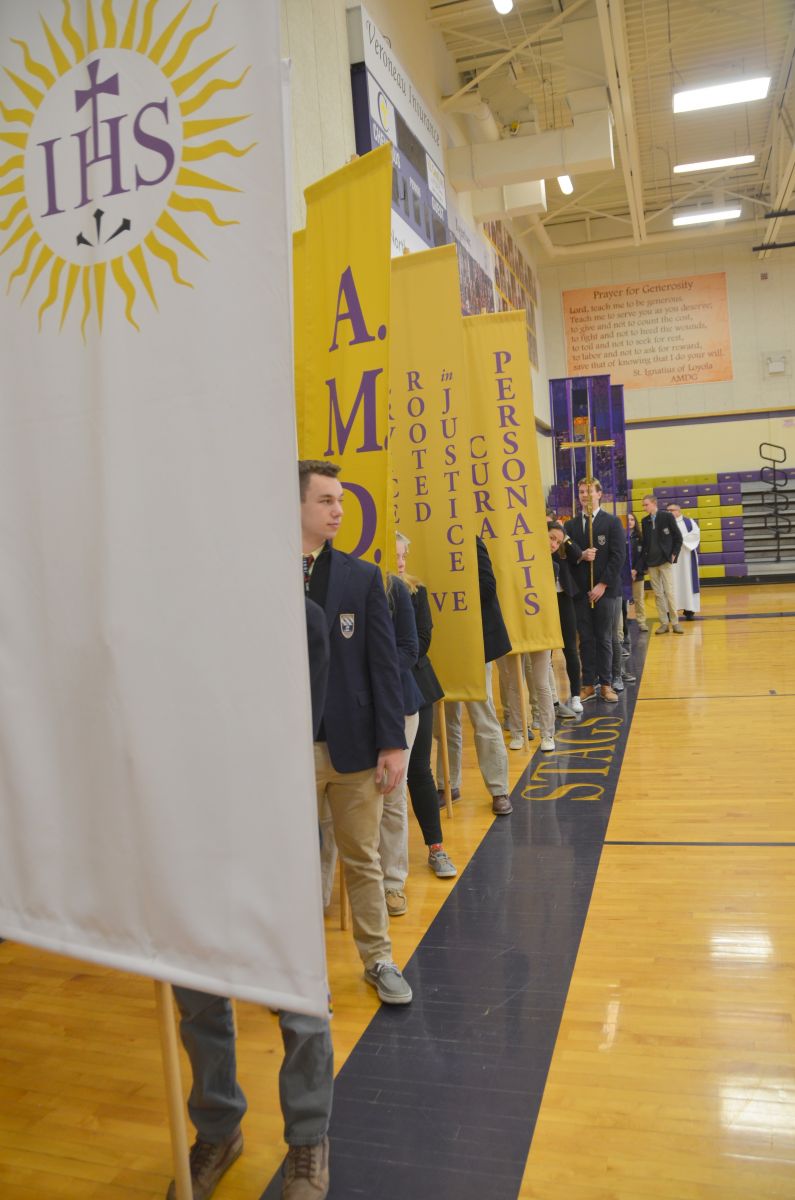 To kick off Catholic Schools Week, Cheverus High School will join Our Lady of Hope Parish and St. Brigid School, both in Portland for an Ignatian Family Mass on Sunday, January 30, at 5 p.m. at St. Joseph Church on Stevens Avenue. The theme is "Catholic Schools Week: Celebrating the Ignatian Educational Vision," and all are invited including alums. Students from Cheverus and St. Brigid will serve as liturgical ministers. Bill Burke, principal of St. Brigid, and Kathryn Ray, assistant principal for academics at Cheverus, will reflect on how the schools live the Ignatian Spirit. In this Ignatian Year, celebrating the 500th anniversary of the conversion of St. Ignatius, Cheverus and St. Brigid are giving thanks for Catholic education and especially for the history and power to transform lives that is part of the Ignatian educational vision throughout the world and here in Maine. Cheverus will also hold a major toiletries drive for the Sacred Heart/St. Dominic Food Pantry in Portland. The food pantry, located at Sacred Heart Church on 80 Sherman Street, distributes close to 3,000 pounds of food each week and, when in need, hundreds in the neighborhood turn to the parish for clothes and household items. The food pantry is open each Tuesday from 7:30 a.m. to 11 a.m. and can be reached for assistance at (207) 773-7746. The collection for the food pantry is being organized by the Cheverus Key Club. On Wednesday night, the much-loved Karaoke Night, hosted by the World Languages Club, returns after a two-year pandemic hiatus. The proceeds from the lively event will support Maine Needs. Based in Portland, Maine Needs strives to help individuals and families in Maine meet their basic material needs by providing donated clothing, hygiene products, household items, and other necessities. The organization focuses its work on those starting life over from scratch like domestic abuse survivors, asylum seekers, and those facing financial hardships.
More on Catholic Schools Week at Cheverus (Link)
---
Mount Merici Academy, Waterville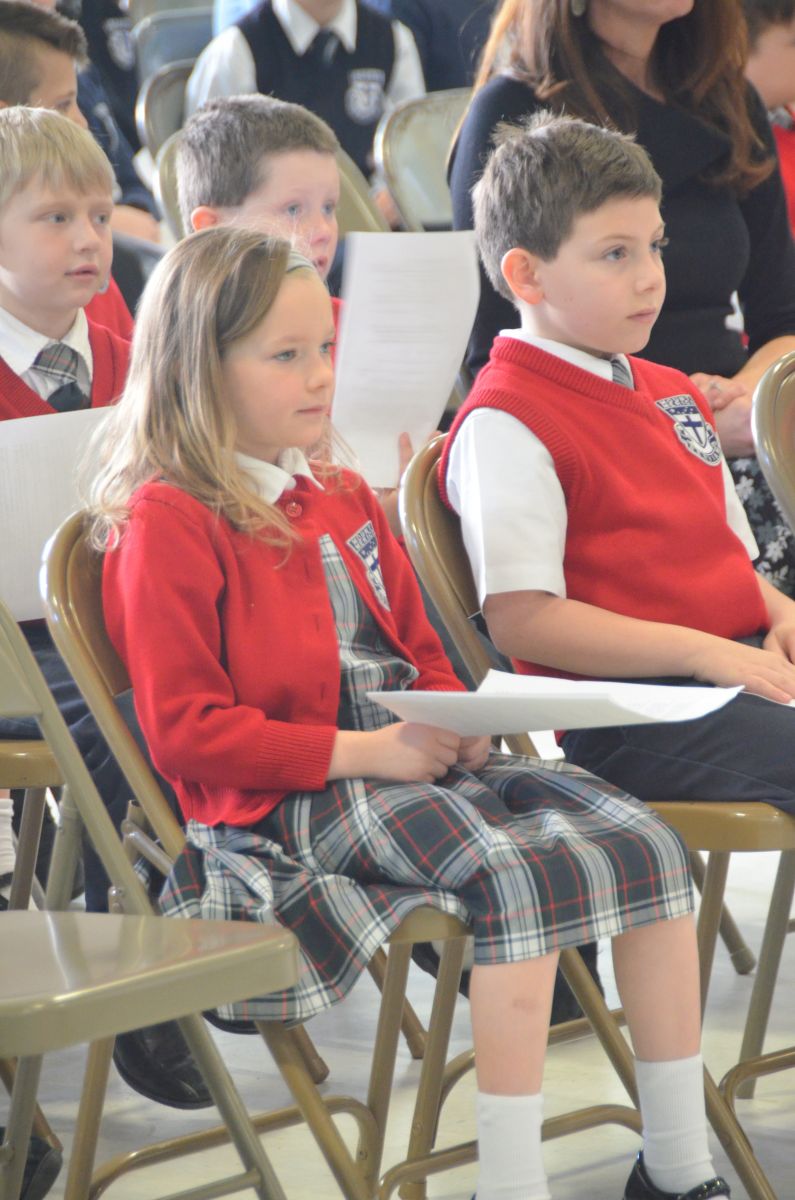 Since its establishment in 1911, generations of students at Mount Merici Academy in Waterville have learned that it is a privilege to help others while respecting the dignity of each person. The Ursuline school's approach to education extends beyond academic excellence and focuses on service over self. In fact, the Serviam Shield, the logo worn by students on their uniforms, means "I will serve," and service will once again be a featured component at the academy during Catholic Schools Week. During the week, the students will bring in non-perishable items to be donated to the food bank at the Mid-Maine Homeless Shelter on Colby Street in Waterville. The shelter offers emergency shelter and resources, guidance on maintaining housing stability, connection to community services, youth empowerment supports, adult education, support groups, financial education, a play group, and so much more. A drive-thru appreciation dinner for school families will be held on Sunday in celebration of the Feast Day of St. Angela Merici, the foundress of the Ursuline Order. A slew of contests and fun competitions are scheduled for the week, and the students will participate in a variety of clothing theme days and enjoy a weeklong book fair. Each day has a specific reason to celebrate: for families, for service, for students, for the Ursuline identity, for school spirit, and for faculty and staff, who will be honored on teacher and staff appreciation day on Friday.
More on Catholic Schools Week at Mount Merici Academy (Link)
---