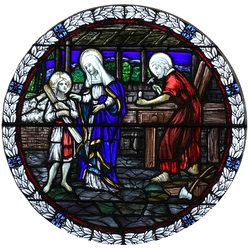 Lord Jesus Christ,
Your goodness is without measure. The gifts you bestow on me are countless.
You continuously pour out your grace on me and those in my life.
I am forever grateful.
Strengthen your family of faith, Lord, so each person we encounter
may feel your love through our actions.
In all that we do, conform us always to your holy will.
Through the intercession and example of
the Blessed Virgin Mary and St. Joseph,
help us always to be as loving to others as they were to you.
I make this prayer in your Holy Name.
Amen.