2017 Red Mass
Bishop Robert P. Deeley will serve as the principal celebrant and homilist at the annual Red Mass on Friday, October 13, at 11 a.m. at the Basilica of Ss. Peter and Paul on 122 Ash Street in Lewiston.
Judges, lawyers, court clerks, and government officials are invited to gather at the Mass, during which the bishop will ask for God's blessing upon those who serve in the legal profession and in public service and for God's guidance in the administration of justice.
The Red Mass is a tradition that dates back to 13th century France and is usually held to celebrate the official opening of the judicial year.
The red vestments worn by the celebrants symbolize the presence of the Holy Spirit and are reminiscent of the traditional bright scarlet robes worn by the attending royal judges centuries ago.
People of all faiths are invited to attend both the Mass and the Red Mass luncheon.
---
Annual Red Mass Luncheon
Julia Sleeper, the executive director of Tree Street Youth in Lewiston, will serve as keynote speaker at the Red Mass luncheon, which will be held at DaVinci's Italian Eatery on 150 Mill Street in Lewiston. The luncheon will begin at 12:15 p.m., immediately following Mass.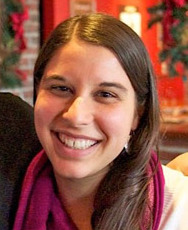 Tree Street Youth supports the youth of Lewiston and Auburn through academics, the arts, and athletics, providing youth with a safe space that encourages healthy physical, social, emotional, and academic development while building unity across lines of difference.
Reservations are required for the luncheon. To register online, click here. 
To download a registration form that you can return through the mail, click here.
If you cannot attend, and wish to make a contribution to the Red Mass Committee, or you are attending and wish to make an additional contribution to help defray the cost of the Red Mass, please make a one-time donation here.
Note: You can attend the Mass only, the luncheon only, or both.
---