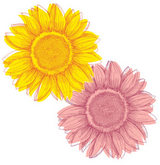 11th Annual Harvest Ball
Our Sponsors
Thank You for your support!
Thank you to our sponsors for their support of the Diocese of Portland's 11th annual Harvest Ball, hosted by Bishop Robert P. Deeley, J.C.D.
Their generosity helps to make the ball a success and contributes towards the publication of Harvest, which spreads the Good News of Christ and supports the many ministries and services of the diocese.  
Please click on any of the images below to learn more about our sponsors.
---

---

---

---

 

---

---

---

---

---

---

---

---