BRUNSWICK---"May your teaching be true mercy to your students as it opens them to the beauty of God's creation in all its manifestations, and their connection with it, and with one another," said Bishop Robert P. Deeley.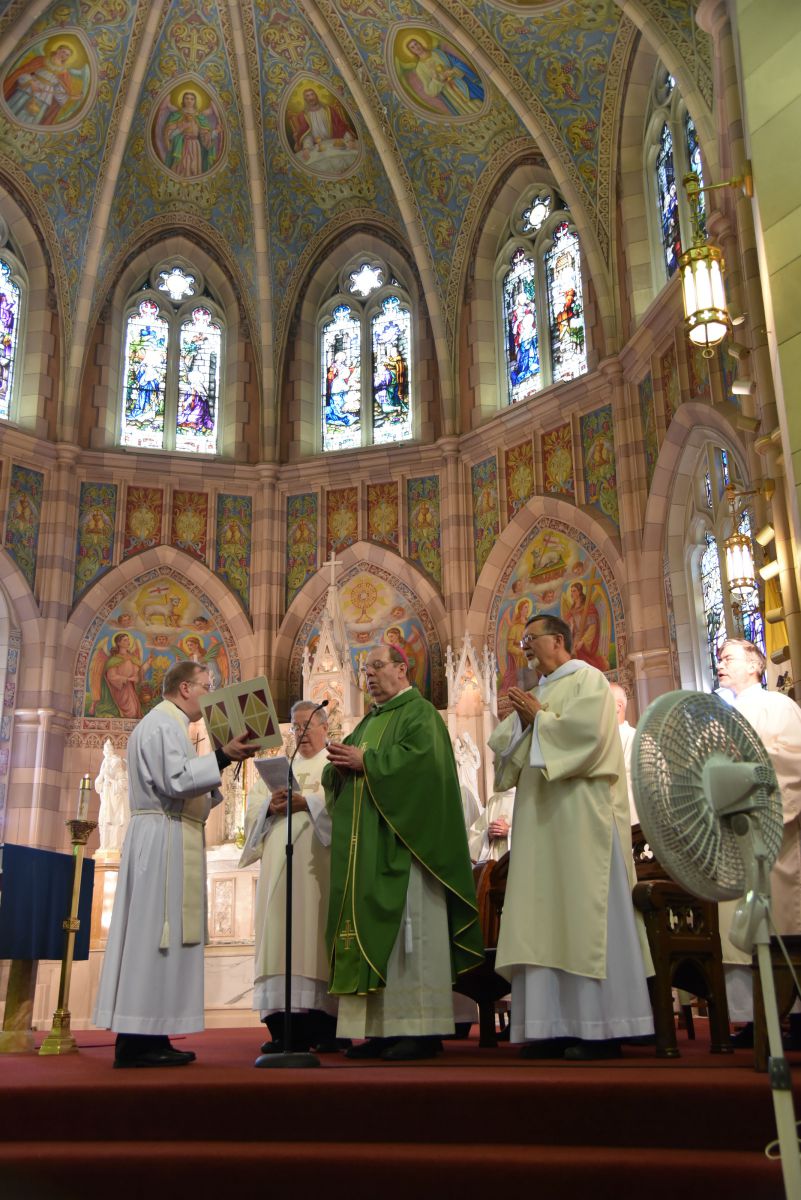 At the start of a new academic year, hundreds gathered at St. John the Baptist Church in Brunswick on Sunday, August 28, as Bishop Deeley offered blessings to school teachers, administrators, staff, and religious education teachers at a Mass for Educators.
Educators from colleges, high schools, middle schools, elementary schools, daycare centers, and faith formation programs throughout the state filled the pews as Bishop Deeley asked God to "bless all educators with an abundance of grace to help them persevere and prosper in their profession, and strive and succeed with their students."
The Mass for Educators was organized as part of the Diocese of Portland's celebration of the Holy Year of Mercy, declared by Pope Francis. Education is an act of mercy as teachers perform the important work of helping people grow in knowledge and faith.    
"Sometimes in our world, I don't think educators are appreciated for all that they do to help children become faith-filled people," said Sister Karen Hopkins, RSM, who has taught in Catholic schools for 41 years, most recently at St. Thomas School in Sanford. "It's not just about academics. It's who we are as God's people."
"I think this Mass is a wonderful opportunity," said Jeanne Billings, who is starting her 37th year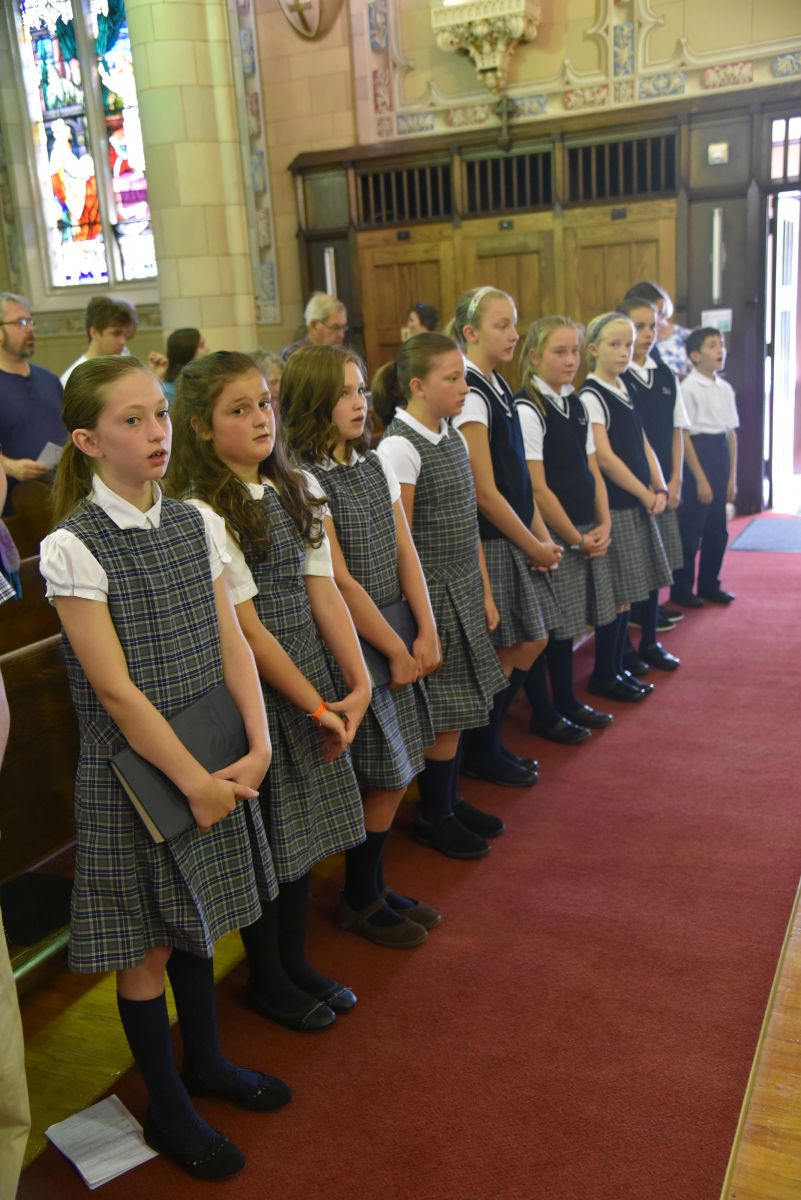 as a health education teacher at Mount Ararat High School in Topsham. "Teaching is such an important ministry. It's really nice to have everyone together. It was very moving. When you are with other educators, you know that these are other people who impact lives." 
"It's a setting of prayer and faith as opposed to a setting of conducting the business of the diocese or a school," said Michael Komich, the business manager at Cheverus High School in Portland and a member of the diocesan school board. "It gets us back to our roots of why we do this as administrators."
During his homily, Bishop Deeley discussed the tremendous responsibility of educators as they form the minds and hearts of future generations. The tasks of imparting information and forming people to live in our world have inspired and driven the teachers as they answered the call to this important vocation.
"It humbles me. Truly," said Sister Elizabeth Cobb, RSM, who is celebrating her 62nd year as a Sister of Mercy and has touched the lives of thousands of Maine students as a teacher, principal, and superintendent of Maine Catholic Schools (1985-1996). "I know a lot of people use that word, but it humbles me. I get teary over it. It's wonderful."
"It's a difficult job, but wonderful," said Shelly Wheeler, the new principal of Saint Dominic Academy's Auburn campus who spent years as a science and math teacher at the academy and in public schools. "You work with kids and try to see the good in everyone and teach them to be kind. Working at Saint Dominic Academy, you get to teach the full child which is amazing. We work hard to make kids better people."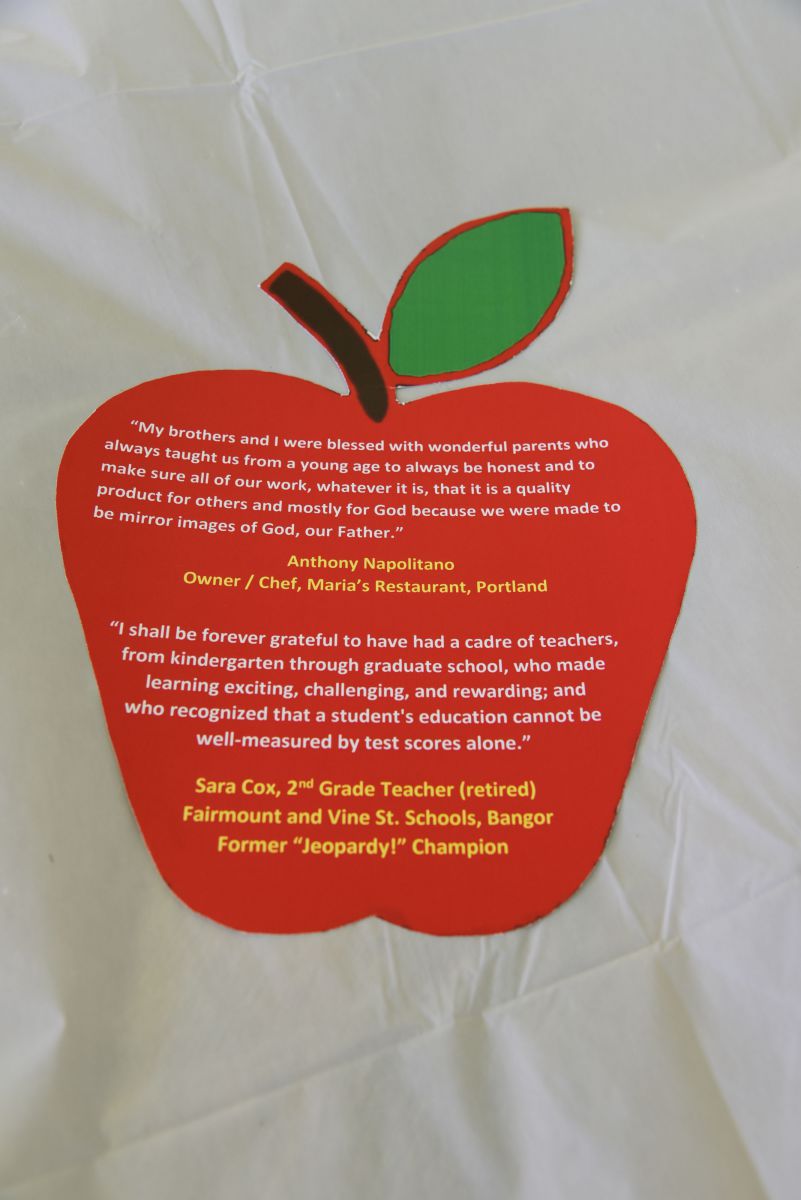 "Some of the kids that have come through the daycare now bring their own kids to me. You know you are old when that happens! It feels good to see them bring their kids to me. It means I am doing an important job and doing it well," said Elizabeth Wilson, who operates Elizabeth Wilson Daycare in Brunswick.
Rachel Johns, a fourth-grade teacher at George E. Jack School in Standish, also spent nine years as a Catholic school teacher and served as a catechist at St. Peter Parish in Portland. She said that the first time an educator connects with a student, everything changes.
"It isn't just teaching them two plus two, it's beyond that, it's a calming," said Johns. "As a catechist or teacher, it's all about that connection between educator and student."
"When you get the validation from students, that's when it makes you feel good," added Billings. "When you see them come back and they tell you how much you helped them, that's where the reward comes in. To me, that's worth everything."
The gathering also served as an opportunity for the educators to reflect back on the gift that important educators were to each of them in their lives. Notebooks were placed inside the church for those who wished to write the name of an educator, living or deceased, for whom prayers would be collectively offered during the Mass.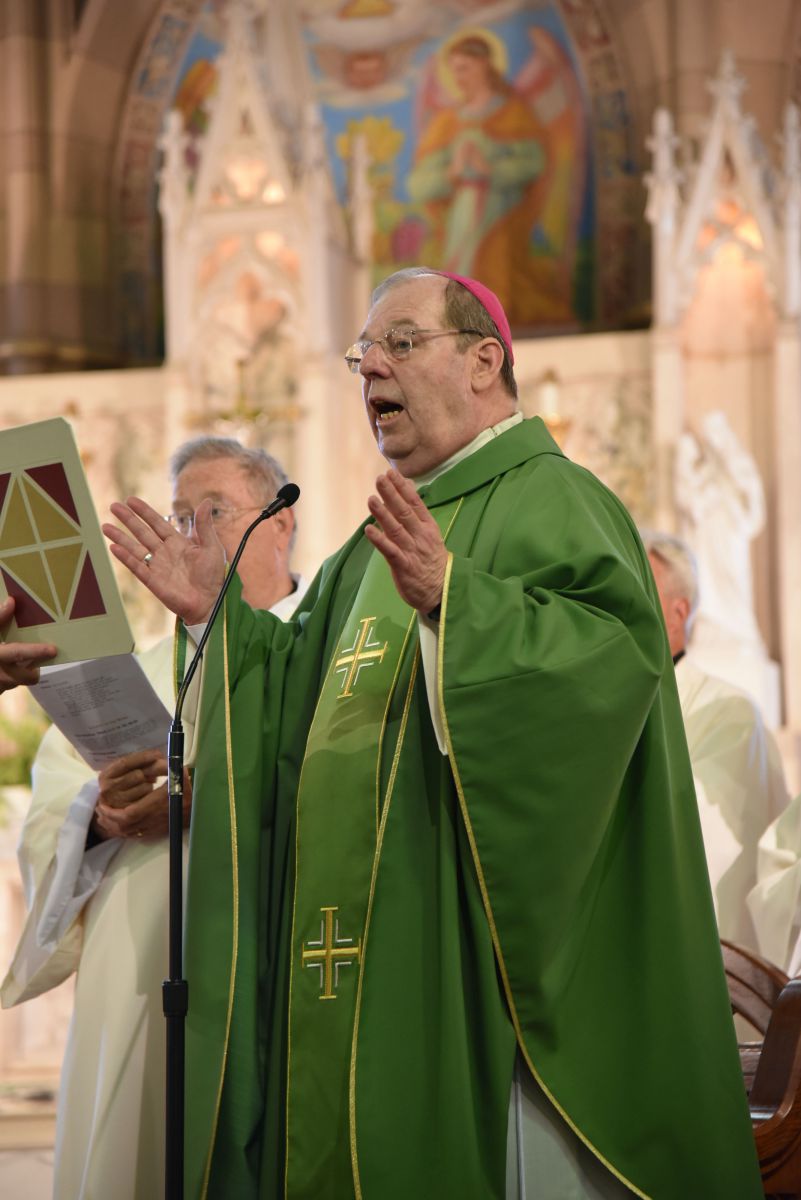 In addition, during a reception that followed the Mass, large paper apples, in the spirit of the theme of the Mass, were placed on each table featuring quotes from over twenty prominent Mainers that told personal stories of teachers who made a difference in their lives.  
Many in attendance shared their own stories with each other.
"Sr. Theresa Rand hired me to teach at Cathedral School and her influence was fabulous," said Johns. "She saw me and thought I'd be a great teacher and it went from there. Everything I do, I hear Sister Theresa's voice in it."
"Years ago, Fr. Concannon asked me if I would do religious education for children. I said 'I could never do that because I'm not knowledgeable enough in the faith,'" said Marcelle Brenner, a faith formation teacher at All Saints Parish. "Two weeks later, he asked if I would teach RCIA (Rite of Christian Initiation for Adults). I said 'It's the same thing, I'm not knowledgeable enough.' Then he said to me, 'It's not what you know, it's what's in your heart.' God had given me the path to take. I'm so thankful I chose the right lane. It's been my life. I love it."
Educators at the Mass also received a commemorative bookmark featuring a picture and biography of St. John Baptist de La Salle, the patron saint of teachers, and a prayer for educators.