SOUTH PORTLAND---A chance visit to a village school during an African safari in March of 2015 started a chain of events that have now bonded students at two Maine Catholic schools and the Ngamo Primary School in Zimbabwe. In the process, children at all three schools have learned about generosity, the limitless nature of friendship, and what it truly means to help those in need, especially people they will never meet in person.
Christine L'Abbé, principal of Holy Cross School in South Portland, knew she would be visiting a school during her safari, but was not prepared for what she saw when she arrived.  
"While we were there, we learned that students are sent home if they can't pay their school fees. I couldn't believe it. The school fees are $10 a trimester, and $30 for the year. Yet, many can't afford to pay it," said L'Abbé.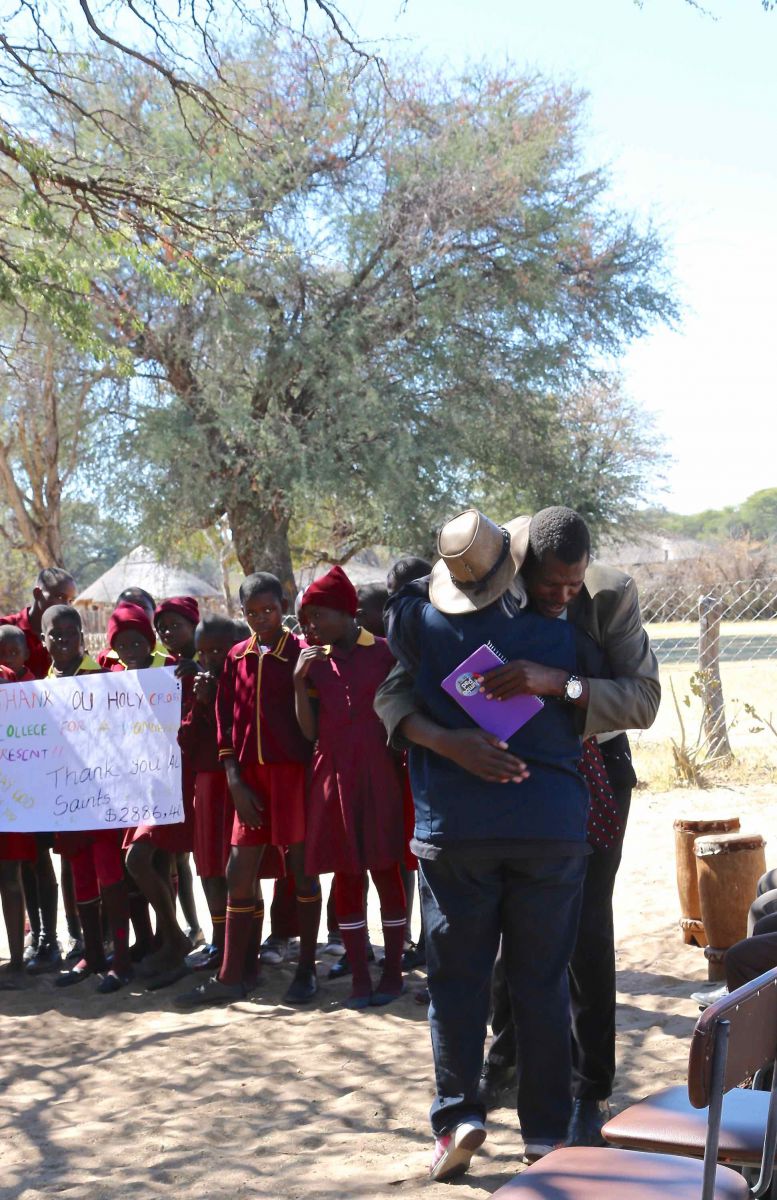 After discovering how a little effort could make a big difference, the Holy Cross community decided to "adopt the school" and began brainstorming ways that they could help. Bake sales, a Tootsie Pop sale, and other fundraisers were organized and over $400 initially rolled in, but the kindness, like the proceeds, had only just begun.
"After listening to Chris talk about her experiences visiting Ngamo and how children were turned away because their parents could not afford the $10 tuition fee, I asked myself what would Jesus want us to do," said Joseph Gallant, principal of All Saints Catholic School in Bangor. "I prayed and the answer became obvious. I called Chris the next day and asked if All Saints could help."
Gallant explained the situation at Ngamo to his students during a prayer assembly. He announced that All Saints would hold a "dress down" day. Students could dress down if they brought in a donation for the students in Zimbabwe.
"We asked them to bring in whatever they could afford. Some brought in a dollar, others brought in five or ten," said Gallant. "We raised $700."
During Catholic Schools Week in January, Holy Cross students participated in a "penny wars" competition with the students at Ngamo emerging as the big winners with the proceeds totaling over $1,440.
"It was crazy when somebody dropped twenty dollars in," said eighth-grader Dominic Borrelli. "The money helps the kids in Zimbabwe in such a big way. Twenty dollars, that's two trimesters for a child. The 'penny wars' really helped bring our school together to help."
And the help added up. Between Holy Cross and All Saints, nearly $4,000 were raised for Ngamo. In August, L'Abbé returned to Zimbabwe to visit Ngamo. Unlike her previous visit, this voyage ended with celebration, not sadness.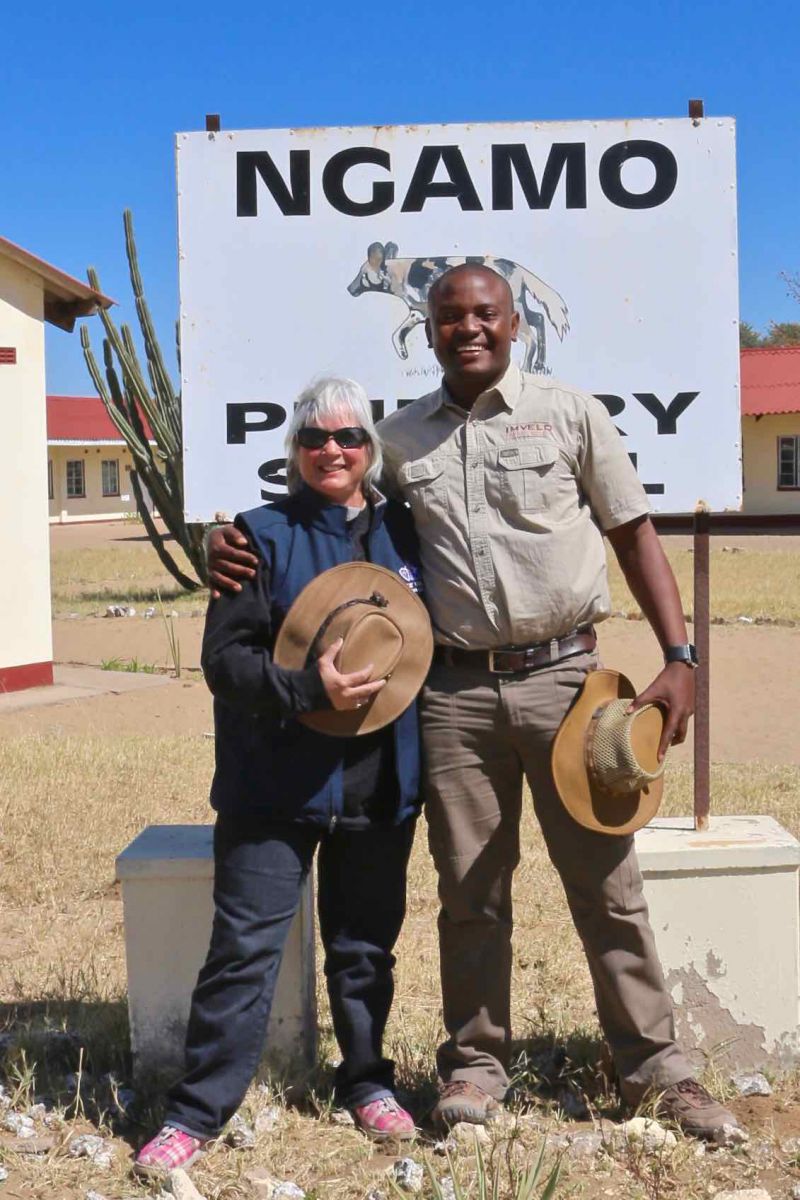 "The school had prepared an assembly and celebration for us," she said. "The entire school and many of the parents were outside. The way the school shows its appreciation is through singing and dancing. The parents got involved, even the principal danced!"
In addition to helping with tuition fees, the donations will also help the school improve its infrastructure.
"They will be able to put in two flush toilets and a shower," she said. "Currently, the children take showers using a bucket of water. The other project is the well at the secondary school, which has collapsed. Teachers and students have had to walk three kilometers daily to bring water back. The donations will help pay for piping as they are going to pipe the water from the primary school to the secondary school."
The amount of gratitude felt by the Ngamo community is matched only by the desire of the students at Holy Cross and All Saints to exceed their contributions during this school year.
The "penny wars" will be held again at Holy Cross, and All Saints plans to hold two "dress down" days this year. Along the way, school families continue to donate items like clothes and sporting equipment to the village. Plus, the pool of additional fundraising ideas continues to grow.
Students at the three schools trade letters, pictures, and videos. Real connections have been made thanks to the merciful acts of great kids and a simple visit to a small school over 8,000 miles away.
"My goal is to return to Ngamo next July and match the funds generated this past year or more," said L'Abbé. "It is exciting to see the impact that a small amount of money can do for a school and community across the world. It's great to see kids helping kids!"
To make a donation to support the efforts of Holy Cross and All Saints to help Ngamo, click here.