BIDDEFORD---"It feels amazing that we are helping out our community," said seventh grader Avery Cadorette. "Just knowing that we are helping people is amazing."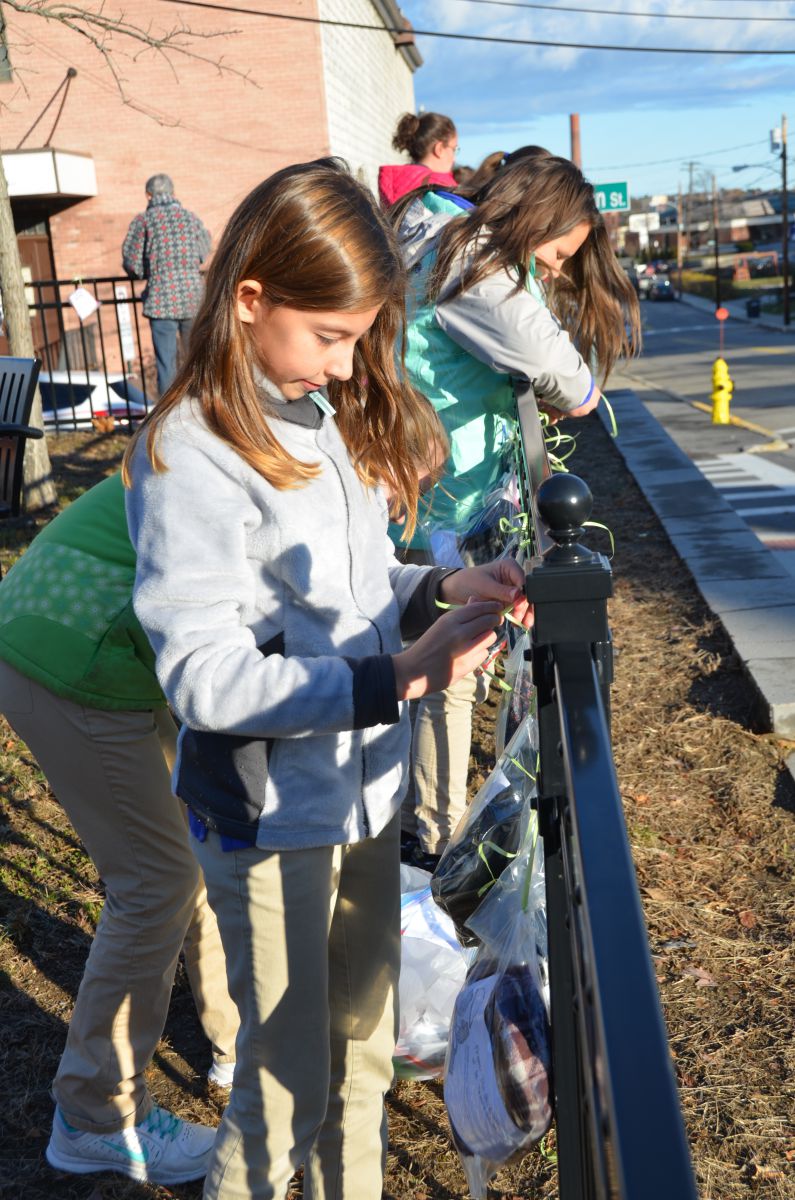 Avery and thirteen of her classmates from St. James School set out into the town-owned park on the corner of South and Green Streets in Biddeford on Thursday afternoon, December 1, to tie nearly 300 bags of clothes made up of hats, mittens, and scarves to the long fences surrounding the green (additional pictures below).
All of the items were donated by members of the St. James community.
"They're for people who can't afford to buy them," said eighth-grader Julia Violette. "With winter coming, they can have them for free."
Anyone in need can come and take a bag.
In addition to the items, contain a special note telling the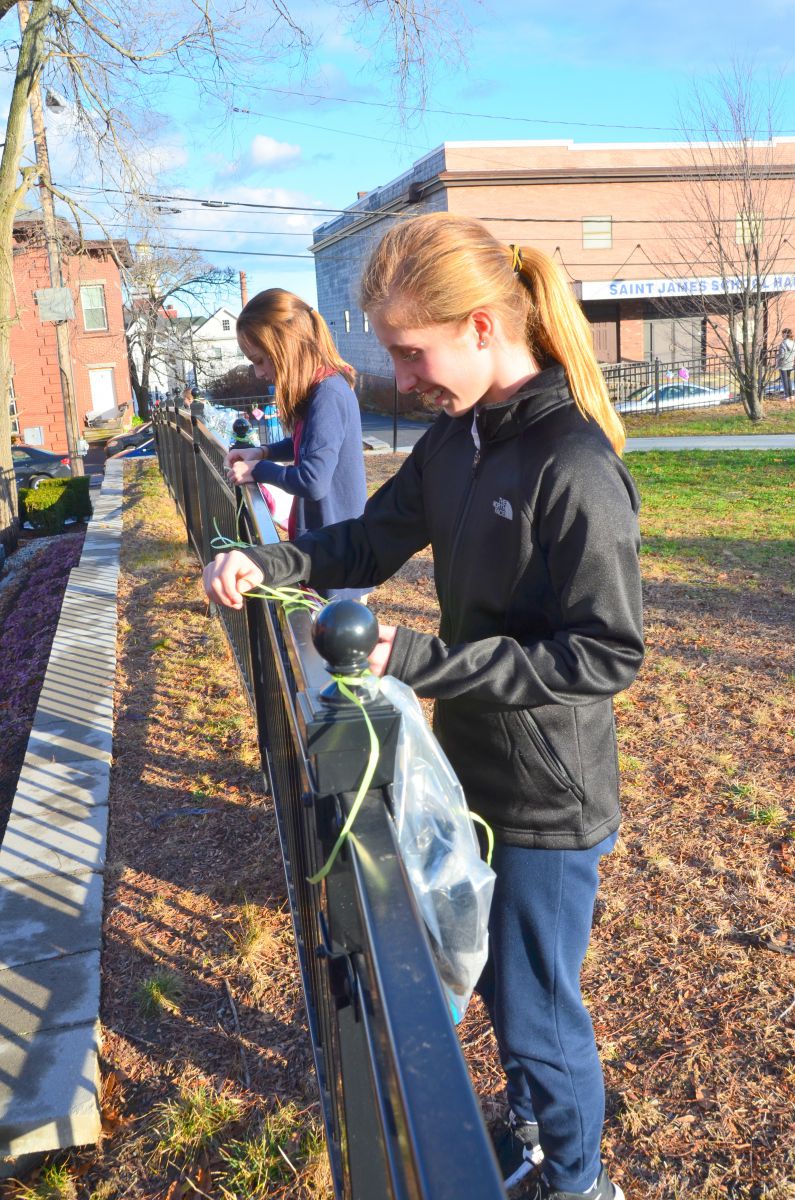 recipients the warm clothes are from the St. James students.
Last December, the school left the bags of clothes in the park for the first time. Just like this year, almost 300 bags were hung on the fences.
"Just out of curiosity, I came by the next morning to see how many were left," said Nancy Naimey, principal of St. James. "Only three were left. We knew then that there was a great need for this."
After seeing how successful it went in 2015, the students were quick to suggest it again this year.
"That's why it's awesome to work at our school," said Naimey. "We have kids who think like that. They're always thinking of others and things that they can do to help."