STANDISH---The Office of Sponsorship and Mission Integration at Saint Joseph's College invites all to attend a presentation by Sr. Kathleen Erickson, RSM, entitled "Beyond the Wall: Immigration and Mercy" on Friday, March 17, from 2 p.m. to 3:30 p.m.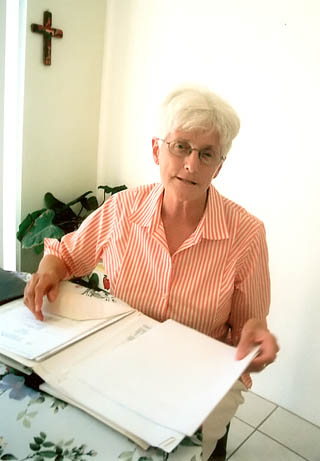 The presentation will be held in the Hall of Fame Room located inside the Alfond Center on the college's Standish campus.
Sr. Kathleen will share her experiences in relation to current U.S. immigration policy and will offer suggestions for how to stand in solidarity with immigrants fleeing violence, persecution, and extreme poverty. In 1991, she went to serve on the United States' southern border with Mexico, helping to start a women's center for immigrants and running immersion experiences for those unfamiliar with the issues facing those crossing the border. In addition, she has counseled immigrants in detention situations and served in Honduras fostering deeper reflection on the root causes of immigration and how communities can respond.
"Her experiences and example invite us to consider how we express mercy with and toward others," said Michael Sanderl, vice president & chief sponsorship and mission integration officer at the college.
If you will be attending the presentation, please RSVP to Lisa Schiraldi in the Office of Sponsorship and Mission Integration at (207) 893-7712 or lschiraldi@sjcme.edu.