BRUNSWICK---The Diocese of Portland is pleased to announce that Timothy Forti has been named the new principal at St. John's Catholic School (PK-Grade 8) in Brunswick. Forti will succeed Dr. Martha Corkery, who is serving as interim principal at the school.
Forti is currently the principal at St. Mary's-St. Alphonsus Regional Catholic School in Glens Falls, New York.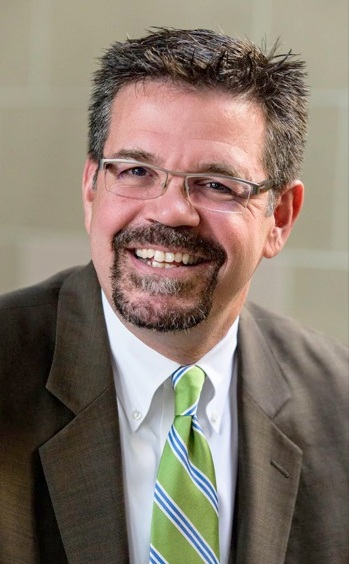 "I am honored to be the next principal of St. John's," said Forti. "My Catholic school roots run deep, and I look forward to coming to a school so obviously committed to the Catholic faith. I am so impressed by everyone in this wonderful community, all of whom express so much love and support for this school. I am excited to build upon the already rich history of St. John's."
Since Forti's arrival at St. Mary's-St. Alphonsus in 2015, the technology in each classroom has been upgraded, funding was secured for a new roof, professional development programs were expanded, and curriculum improvements were successfully incorporated.
Prior to his current position, Forti served as a science teacher at Boston College High School, a Jesuit preparatory school in Boston (2012-2015); Catholic Memorial School in West Roxbury, Massachusetts (2011-2012); and Cardinal Spellman High School in Brockton, Massachusetts (2007-2011).
"Mr. Forti is well respected and possesses a true understanding of a Catholic school's mission," said Fr. Thomas Murphy, pastor at All Saints Parish of which St. John's Catholic School is a part. "He is dedicated to furthering the formation of our students as they become confident and faithful contributors in our Church and society."
"The St. John's community is fortunate to have found someone with such exciting potential and a track record of success to lead the school into the future," said Jim King, superintendent of Maine Catholic Schools. "In a career full of achievement and relationship building, Mr. Forti has consistently displayed the traits that make him the perfect candidate for this position."
Forti spent over a decade in the healthcare field as a senior professional healthcare representative for Pfizer Pharmaceuticals (1996-2006) and regional territory manager for Cook Urological (1993-1995).
He is also a veteran of the U.S. Army, having served as a commander for the 26th Personnel Services Company in Kirkuk, Iraq (2004-2005), and as assistant adjutant for the 35th Air Defense Artillery Brigade in Fort Lewis, Washington (1989-1993). He is a Bronze Star Medal recipient.
Forti holds a master's degree in educational leadership and a post-baccalaureate degree in biology from Bridgewater State University in Bridgewater, Massachusetts. He earned a bachelor's degree in business administration/marketing from Stonehill College in North Easton, Massachusetts.
Mr. Forti will begin his tenure at St. John's on July 1.