AUBURN---Teens at Immaculate Heart of Mary Parish carefully took each box, full of candy, hand lotion, lip balm and other toiletries, in hand and carried them into the Bolster Heights Health Care Facility in Auburn on Tuesday, April 18.
The items had been donated by parishioners during Lent and assembled into nearly 200 gift bags by parish teens for residents and patients at Bolster Heights, Clover Health Care, the Odd Fellows' and Rebekahs' Home of Maine.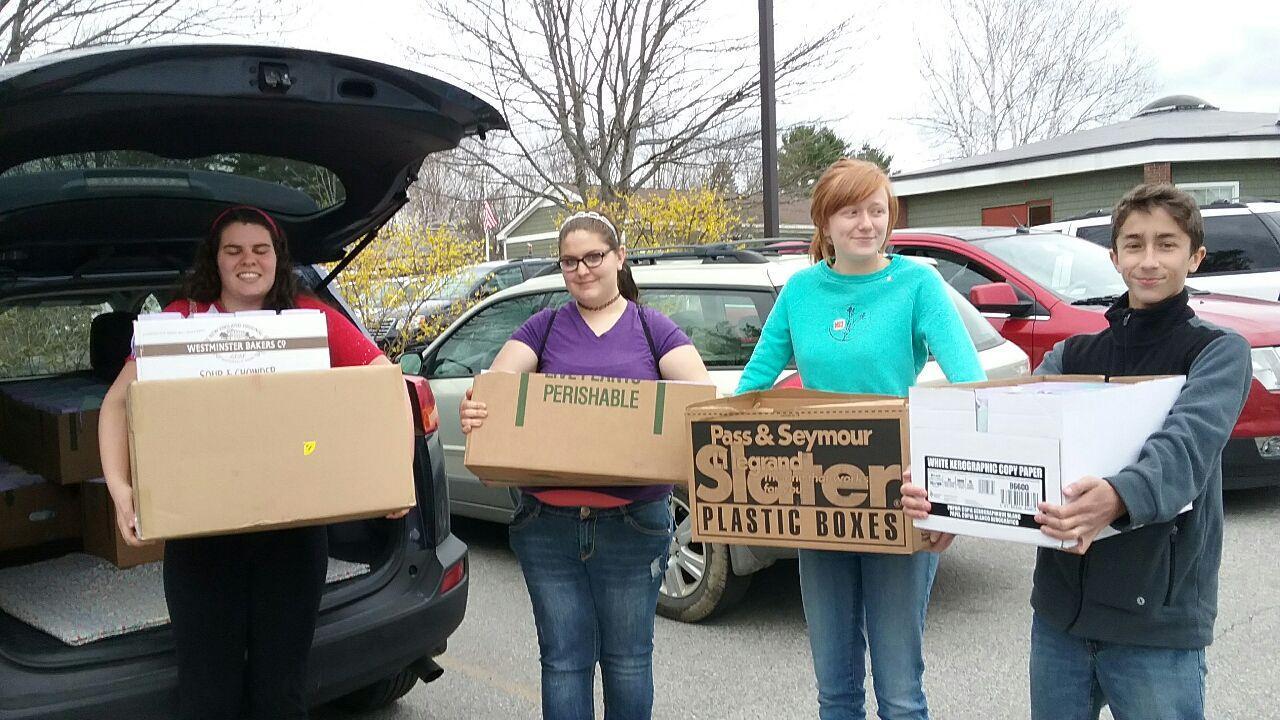 The gift bags offered support and comfort for patients, but the sight of the teens delivering them may have meant more to those bringing the gift bags than the individuals receiving them.
"We encourage young people in our youth ministry program to experience for themselves ways to volunteer in our community," said Deacon Denis Mailhot, the parish outreach coordinator at Immaculate Heart of Mary. "Today, that meant providing an Easter gift bag to residents who may be ill or lonely. They smile when they see youth come into their lives, even for just a brief moment."
"It is wonderful to see our young people volunteer and take time out of their school vacation to give to others. It certainly says a lot about them as young followers of Jesus," said Don Smith, the director of faith formation for the parish. "I love doing these types of projects with youth because it provides them with such a practical, positive experience of giving to others right in their communities. You don't have to go off on a mission trip to find people in need or to make a difference in this world; visiting a lonely person in the nursing home you go by every week and putting a smile on their face is easy and powerful and only takes a few minutes."
Each gift bag also included an Easter greeting message from members of the parish's pastoral staff to provide a sense of connection to each of the recipients.
As part of the parish's Lenten collection, over 50 boxes of food were also donated to the St. Mary's Nutrition Center.