SOUTH PORTLAND---Four years ago, Holy Cross Catholic School (PK through Grade 8) in South Portland became the first diocesan school to provide one-to-one electronic devices to students in grades four through eight. The initiative was made possible by a four-year funding grant and supplied every third and fourth grader with an iPad and every middle school student in grades five through eight with a MacBook Air laptop.
"Both students and staff have journeyed together to discover new and exciting ways to integrate technology into learning and the classroom," said Christine L'Abbé, principal at Holy Cross. "The question for us was always 'What's next?'"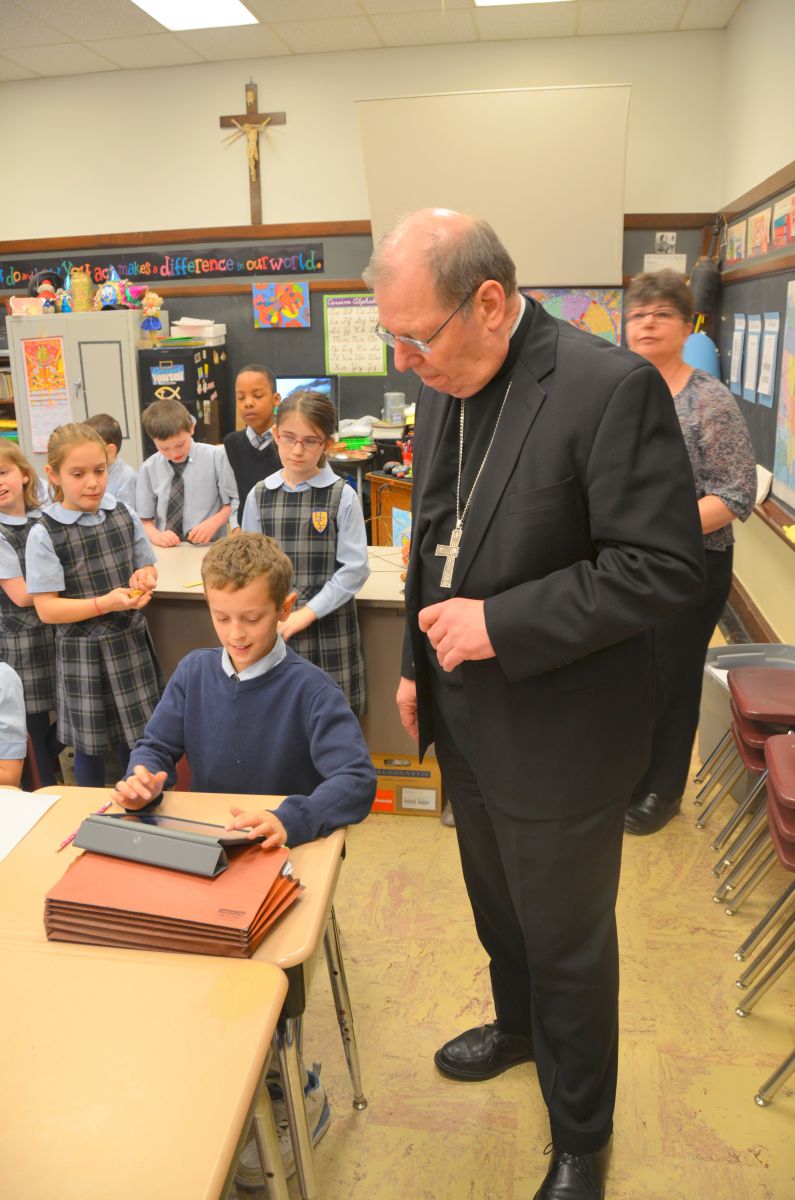 The answer has arrived in additional funding secured through a grant source and school fundraising to create a new four-year round of technology at Holy Cross. This fall, students will return to school to find new laptops and new iPads that will span all grades.
The school has secured a one-to-one matching grant of up to $23,000 per year from an anonymous donor. In essence, if the school raises $11,500 annually, the anonymous donor will match it with $11,500 over the length of the grant. A second anonymous school supporter has already donated the school's $11,500 requirement for the first year.
"I feel extremely blessed to be supported by wonderful people who provide our students with the newest technological tools," said L'Abbé. "With high schools wanting incoming students to bring laptops and other devices, we are ahead of the curve as our students have been working with many different technology devices throughout their educational experience here."   
The grant will provide new MacBook Airs to students in grades five through eight and iPads with detachable keyboards for all second, third, and fourth graders. Current iPads at the school will be given to each individual student in pre-kindergarten, kindergarten, and first grade. In addition, each teacher's laptop will be updated as well.
"The grant will enable the Holy Cross students to stay current with the newest technology as we all work on creating our digital footprint in the world," said L'Abbé. "The Holy Cross curriculum strives to integrate technology into the everyday classroom on a daily basis."
For more information about the school or enrollment, click here or call (207) 799-6661.