"Light up the world with your witness to the truth you have found in Jesus."
---Bishop Robert P. Deeley
WATERVILLE---"We celebrate that witness. We give thanks for it. We ask God to strengthen the communities who live it, and, as well, we ask that God lead others to be part of it."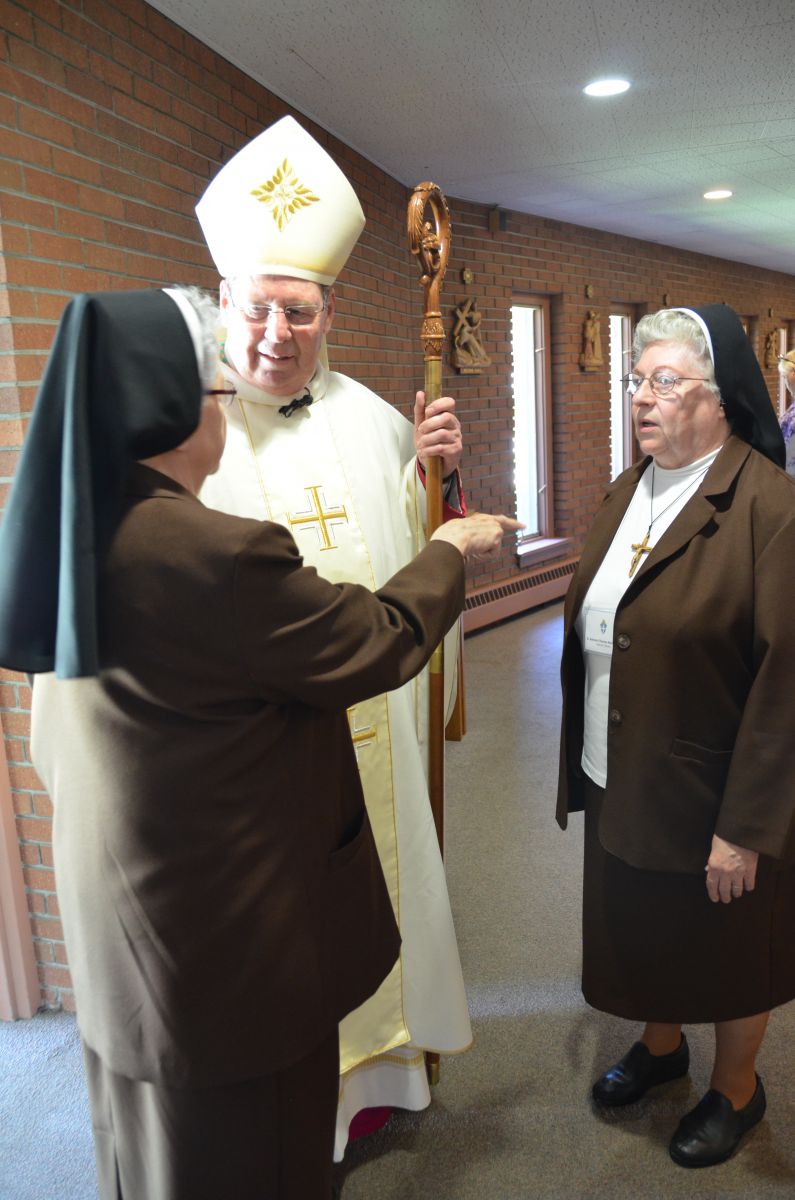 In front of an assembly comprised of members of consecrated life, parishioners, and fellow clergy, Bishop Robert P. Deeley celebrated a special Mass at Notre Dame Church in Waterville on Wednesday, July 22, honoring women and men religious for the Year of Consecrated Life.
Pope Francis declared 2015 to be the Year of Consecrated Life, beginning the First Sunday of Advent, November 29, 2014, and concluding February 2, 2016, the World Day of Consecrated Life.
The Year of Consecrated Life is an opportunity to learn about the many forms of consecrated life in the Church. In the Diocese of Portland, that includes religious sisters and brothers, associations of the faithful, hermitesses and hermits, consecrated virgins, and secular institutes.
Bishop Deeley told the gathering that Pope Francis had three purposes for the year: to gratefully remember the past, to embrace the future with hope, and to encourage those living the consecrated life to live in the present with passion.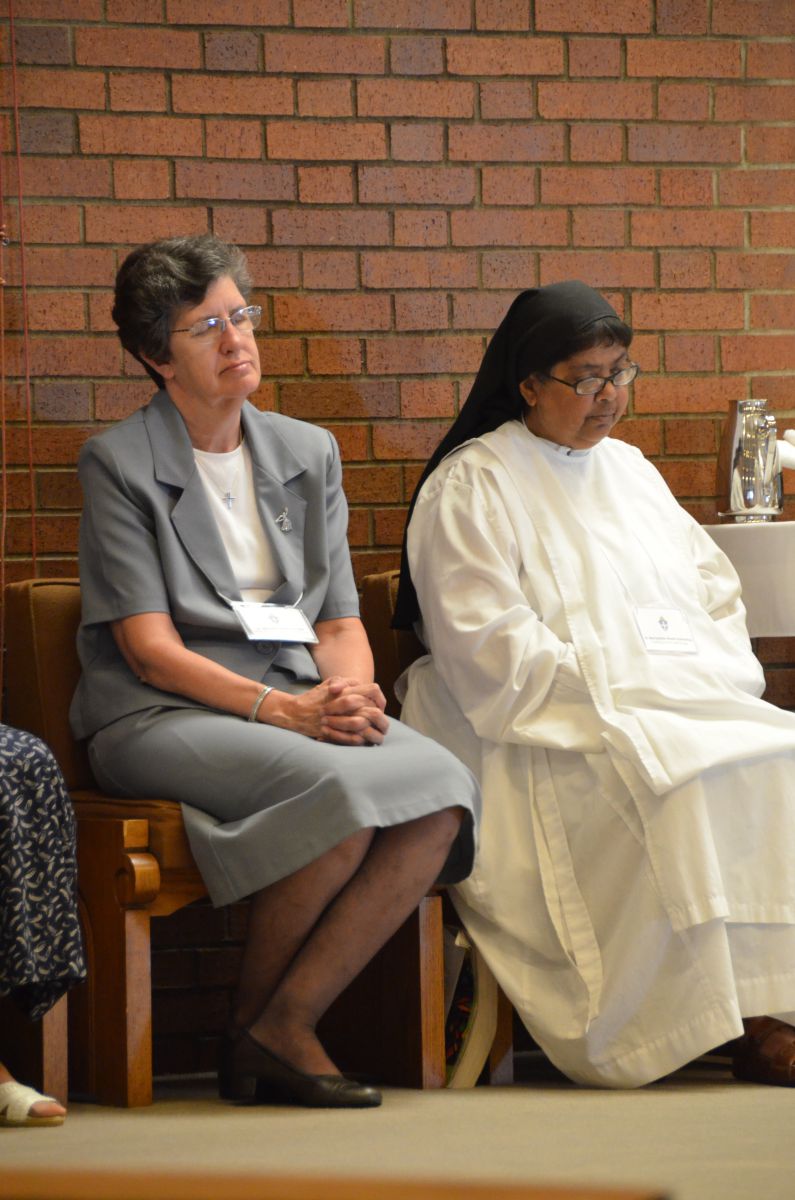 "If we are here today, I believe we can all look back with gratitude to the women and men in consecrated life," said Bishop Deeley. "They are the ones who put flesh on words and showed us by their lives what consecration means. We may not have the words we need, but we know a good thing when we experience it. Today, we give thanks for that good thing, consecrated life in our church."
In "embracing the future with hope," the bishop explained that consecrated life, by its very nature, looks forward, and that hope is the grounding of faith.
"Trust, hope, a joyful spirit of abandonment to God's love marks the life of consecration. As we honor consecrated life, we do it with confident hope that God watches over us and guides us in our living out of his will. The joy we have in that hope sends us forward."
Bishop Deeley explained the final purpose of the year, "to live the present with passion," is answering Jesus' call to be a visible, dedicated community of people who would love as God loves, forgive as God forgives, and serve as Jesus served.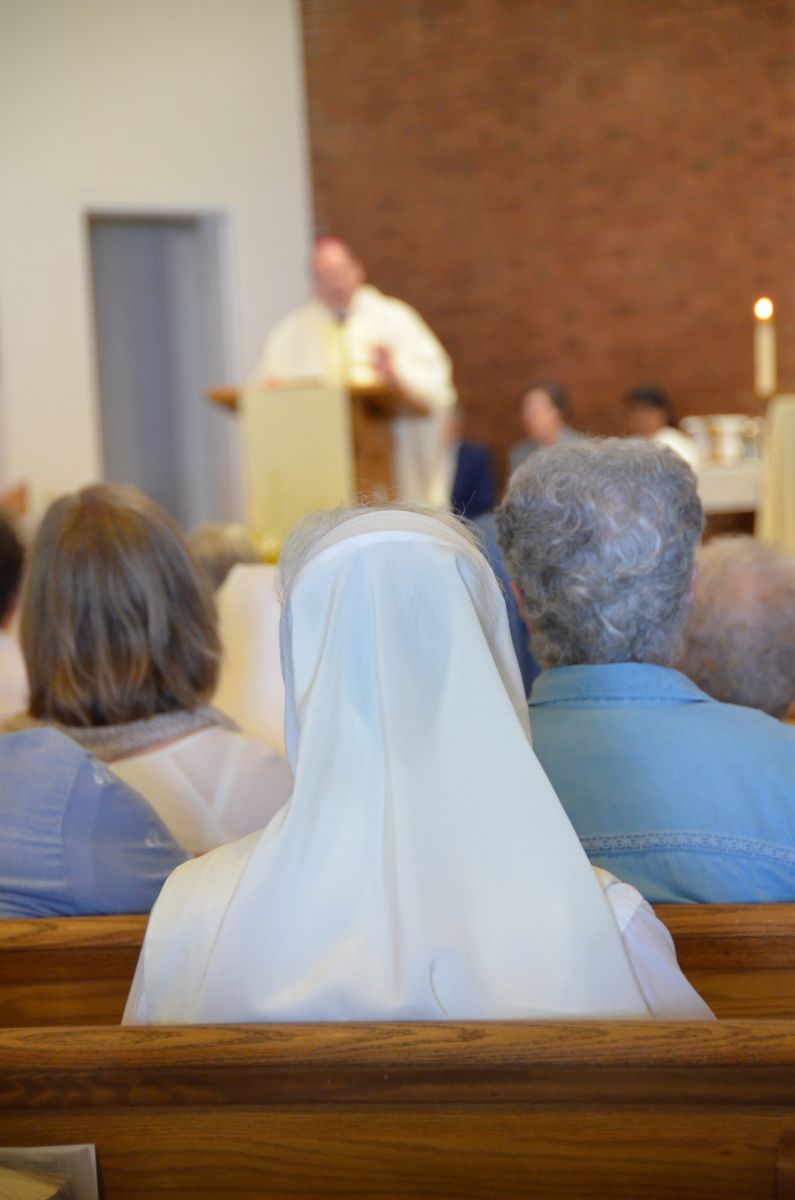 "In a world which cherishes individual rights and personal autonomy, it (Jesus' invitation) reminds us that we need each other and depend on each other, and are called not to serve ourselves but to serve one another," said the bishop. "Pope Francis has called on those in consecrated life in a special way to see this as their mission, 'to wake up the world' as he puts it, and to do it with passion. Light up the world with your witness to the truth you have found in Jesus."
Following the Mass, a luncheon was held in the church hall for the many members of consecrated life who had gathered.
In addition to Wednesday's celebration, Bishop Deeley will host two other special Masses and luncheons recognizing the contributions of those in consecrated life on Saturday, August 22, at St. Mary's Regional Medical Center, LePage Center in Lewiston at 11 a.m., and on Wednesday, October 7, at St. Maximilian Kolbe Church in Scarborough at 11 a.m.
To view additional pictures from the celebration for the Year for Consecrated Life on July 22, click here.