AUBURN---Over 600 students, teachers, staff, and family members gathered as Bishop Robert P. Deeley celebrated the opening Mass at Saint Dominic Academy in Auburn on Friday, August 26.
Students from the school's Lewiston campus (PK-Grade 6) were bused in to join the students from the Auburn campus (Grade 7-12) for the Mass.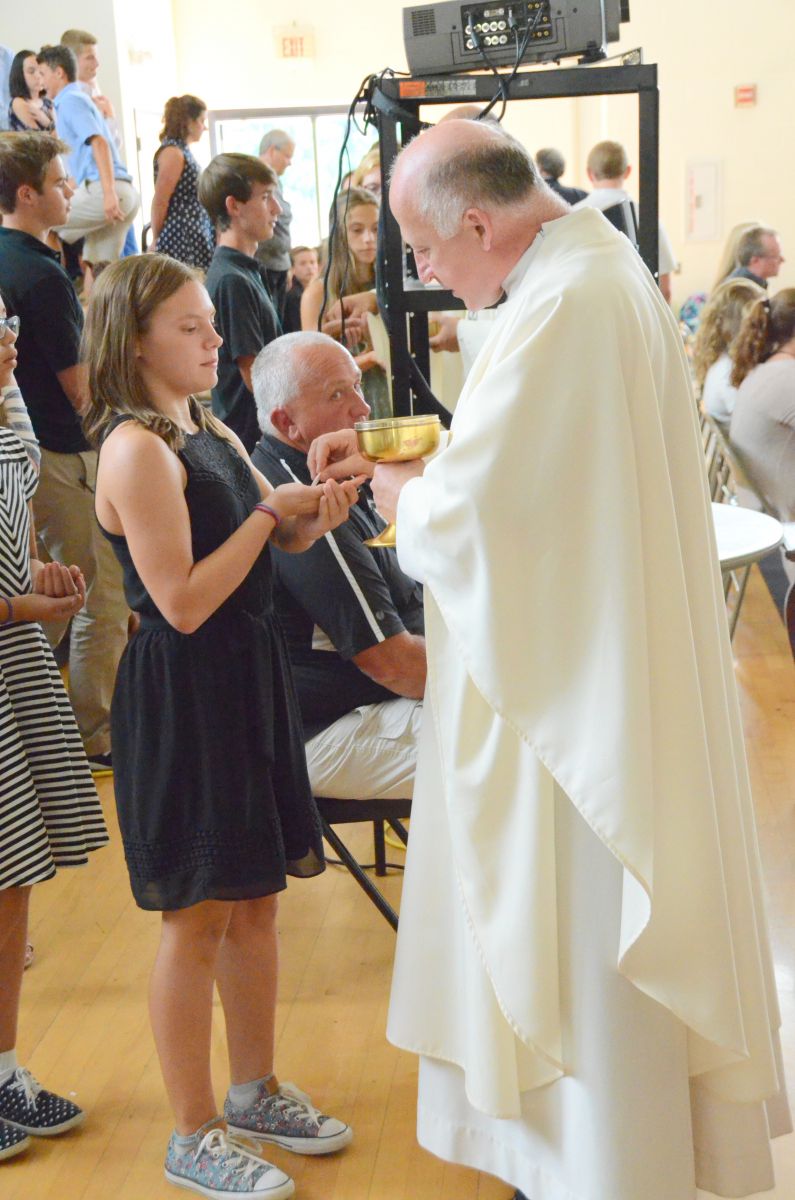 With the Summer Olympics in Rio concluding less than a week ago, the bishop used some of America's athletic stars as examples of young people who lean heavily upon their faith while earning their gold medals, continually growing their relationship with God in the process.
"Simone Biles is a very interesting young woman," Bishop Deeley said about the American gymnast who earned four gold medals in Brazil. "She said before she performs, to calm herself down and to remind herself what's happening in her life, she prays. She goes to church every Sunday with her grandparents who raised her. She knows that God is with her."
The bishop added that swimmer Katie Ledecky, a five-time Olympic gold medalist, carries a rosary with her.
"Before Katie starts swimming, the last thing she does is say the Hail Mary. That's what calms her down. The Hail Mary is the prayer that we say to the Blessed Mother asking her to be with us and to help us."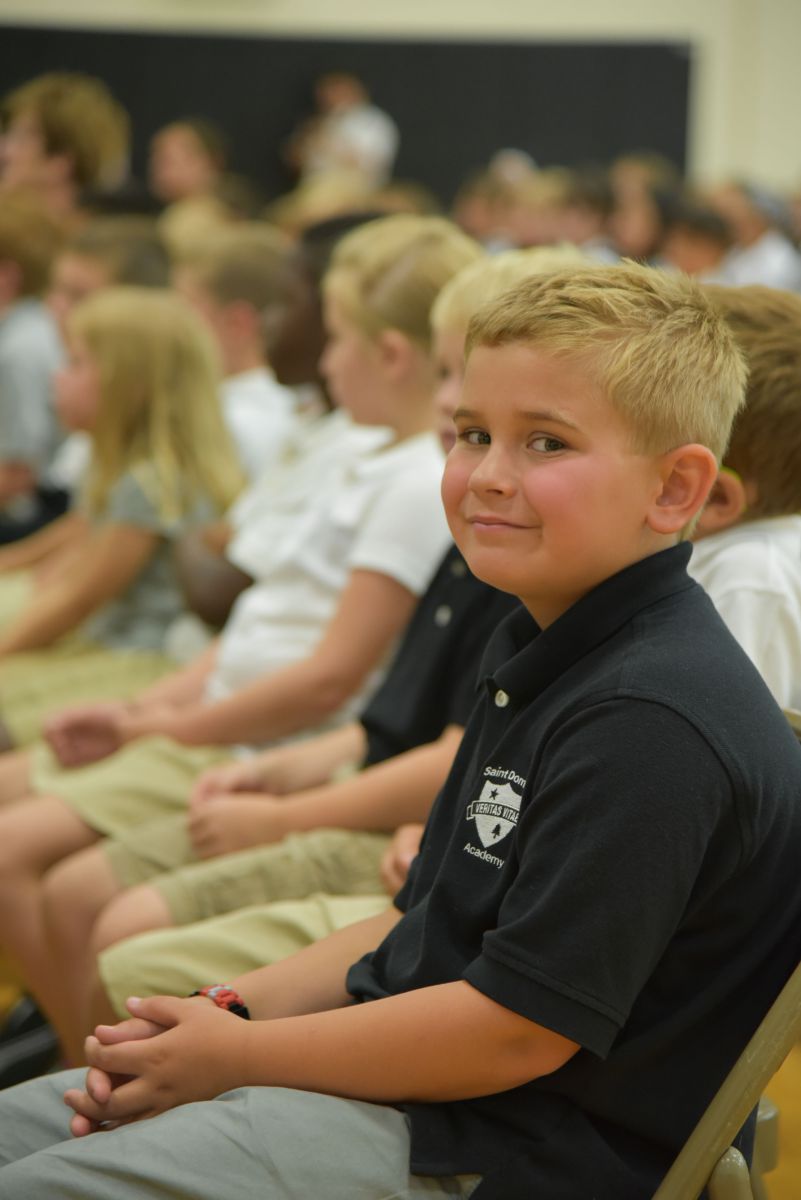 Bishop Deeley told the students that if they make sure that God is in their lives, then God will help them to live the way Jesus teaches us.
"This is what Simone and Katie have learned about their own lives. They know if they are connected to God, they are able to do the other things that their lives call them to do. They can settle themselves down to compete, be part of a team, and live their lives in a good way."
During his homily, the bishop also explained the Gospel message that focused on two commandments, love God and love our neighbor, which Jesus joined together as one.
"The two commandments are both dependent on each other," said the bishop. "If we want the world to be a place that reflects the love of God then we have to know the love of God. We find the love of God in our hearts. When we come together for Mass, we ask God to help us live those commandments. We give thanks to God for all that he gives to us, confident that he will help us live as he has called us to live. Our love of God strengthens us and makes it possible for us to care for one another."
At the end of the Mass, students presented the bishop with a Saint Dominic Academy yearbook. As the school celebrates its 75th anniversary, the bishop asked the students to remember the values that have defined the school since it opened.
"Be kind to each other, be careful not to say things that might offend other people, and always look out for each other. Love our God and our neighbor. Remember that we share the world together."