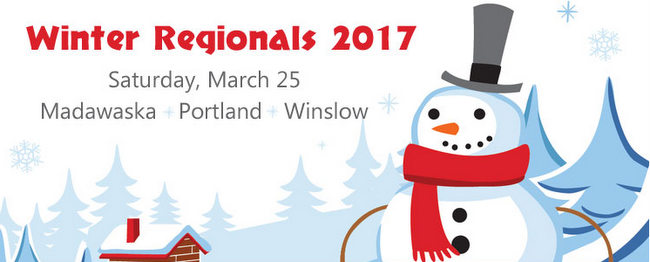 All Catholic high school teens are invited to the Winter Regionals, an opportunity to gather, once again, to celebrate, build community, grow in faith, nominate youth leaders to the Catholic Youth Leadership Team (CYLT), and pray together.
The event is free, but registration is required through your youth ministry coordinator or designated parish leader no later than March 10.  All youths must be accompanied by an adult (one adult per seven youths).  Come and join us!
Where & When:
Saturday, March 25, 2017
Cathedral of the Immaculate Conception, 307 Congress Street, Portland, in the gymnasium of Guild Hall.
St. David Church, 774 Main Street, Madawaska
St. John Regional Catholic School, 15 South Garand Street, Winslow
Time:
All locations begin at 12:30 p.m. and conclude with Mass at 4 p.m.
Registration:
Youths must register through their youth ministry coordinator or designated parish leader.   Youth ministry coordinators can register their group by clicking here. The registration deadline is March 10.
Cost:
Free
Forms: